The 2019 Hong Kong Optical Fair is fast approaching, and true to its word PEL will be present in full force again at Booth 1E-A32. Here's all the information you need to make a success of this year's fair, including seven tips on the best way to plan for a trade show.
PEL in a Nutshell
PEL is one of the most comprehensive eyewear testing and inspection laboratories in Asia covering over 300 standards, accredited by China Metrology Accreditation and China National Accreditation Board for Conformity Assessment.
PEL regularly participates in proficiency testing programs organized by various worldwide authorities and well-known testing laboratory bodies to ensure our testing standards and capabilities remain internationally recognized.
You can download PEL's Comprehensive Brochure here: Download PEL Brochure
Where to find PEL at the Fair
This year you can find PEL at Booth number 1E-A32 to answer any questions about eyewear quality control or laboratory testing you may have. Our General Manager Zenobia Chan will be on hand to answer any questions or discuss any related topics, reserve your free consultation at the fair.

We're looking forward to discussing the current state of eyewear in your region, as well as the state of quality and manufacturing in China.
Last year PEL's General Manager presented on the topic of Restricted and Toxic Substances in Eyewear. You can find the video below and you can download the presentation here.



Fair Details and Useful links
Fair Dates: 6-8 November 2019
Edition: 27th
Venue: Hong Kong Convention & Exhibition Centre
1 Harbour Road, Wan Chai, Hong Kong
Opening Hours:
| | | |
| --- | --- | --- |
| Fair Date | Opening Hours | Buyer Registration Hours |
| 6 November 2019 (Wed) | 10am-6:30pm | 9:30am-6pm |
| 7 November 2019 (Thu) | 9:30am-6:30pm | 9am-6pm |
| 8 November 2019 (Fri) | 9:30am-5pm | 9am-3:30pm |

Trade only. Visitors under 18 will not be admitted.

Admission:
(Free admission)


Major Exhibit Categories:
Binoculars & Magnifiers
Contact Lenses & Accessories
Diagnostic Instruments
Eyewear Accessories
Frames, Lenses and Parts
Kids Eyewear
IT Solution for Optical Industry

Optometric Instruments, Equipment & Machinery
Reading Glasses
Shop Fittings & Equipment for Optical Industry
Smart Eyewear
Sporting & Professional Eyewear
Trade Services

Special Highlight(s):
Brand Name Gallery ~ A premium section showcasing top of the range branded eyewear and designers eyewear which stand out in creativity and quality
Concurrent Event:
HKTDC Hong Kong International Wine & Spirits Fair


Useful Links:

- Pre-register for the 2019 HKOF

- Event Schedule

- List of Exhibitors
- Free Shuttle from HK International Airport
- All Product/Service Categories
Look out for the following at this Year's Fair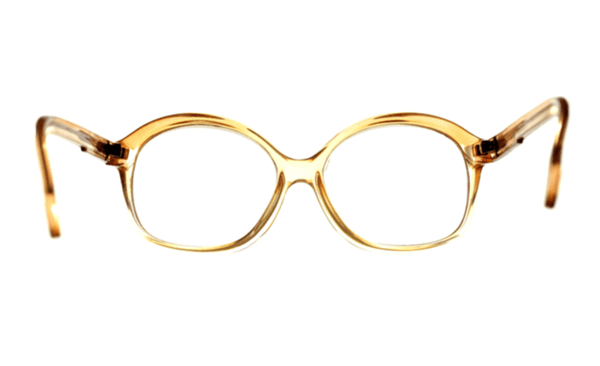 ACER VeriSee DR - VeriSee DR is an AI-aided product providing a diagnosis of diabetic retinopathy (DR). It works with funds camera to carry out a fast DR screening by analyzing the retinal image among the "learned experience" of many ophthalmologists at the National Taiwan University Hospital. A reliable diagnosis report with useful advice is released so that the patient can receive timely and suitable treatment.
COLORLEN - Color Soft Contact Lens has successfully adopted the world's first Particle Printing Technology, which enables the realisation of innovative designs. This technology, which utilises Fine Halftone Dot Technique, produces lenses that have a natural look. We endeavour to be technically competitive through investing in professional human resources. Also, with a leading research team of advanced materials, we strive to have a more competitive standing in the international sphere.
ETNIA BARCELONA - BALLARD HVBL & RIVERDALE HVRD designs are mixed with pure titanium and acetate from Mazzucchelli. Temples and bridges carved with geometric drawings, hand-painted and engraved lines, metallic platelets engraved with the brand's logo, quality materials and a touch of colours make the brand look unique. Japanese titanium is an ultra-light, hypoallergenic and superior resistant material - one of the highest quality materials to date in the eyewear sector.
The Seven Steps to Make the Best of This Years Fair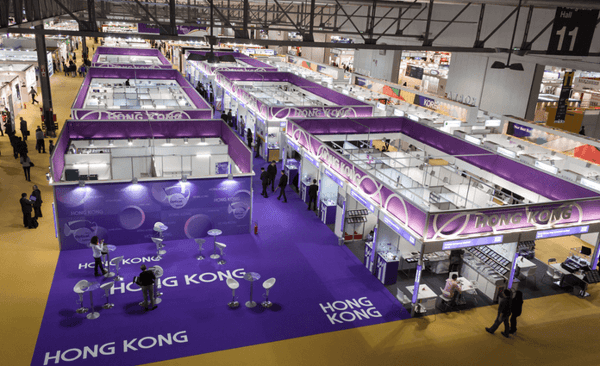 1. START WITH PRE-SHOW RESEARCH
You will be better prepared if you know who to speak to once you get to the exhibition, or you could get in touch with an expert who knows the ins and outs of the trade show. Remember to take a look at the profiles of all the exhibitors that will be present at the show and note down who you want to talk to. In recent years, many of the show organizers have been making direct inquiry forms available to buyers through their websites. Use these as far ahead of time as you can to arrange meetings with suppliers because they tend to book up quickly with other buyers and competitors.


2. DO YOUR DUE DILIGENCE ON SUPPLIERS
Start with the suppliers you want to meet with, see if they have participated in any exhibitions previously. In doing so you can break down if they are seasoned exhibitors or new to the game. Write down the booth numbers, product information, and product pricing ahead of time if it's possible. Double-check the companies you're interested in online using Alibaba and/or Global Sources, to see what kind of presence they have online.


3. WALK THROUGH THE EXHIBITION MULTIPLE TIMES
Obviously, this doesn't count for trade shows that are the size of a small country, and although the HK fair is big, it's a manageable size. Try to walk through the aisles at least three times with different objectives each time. This way you will ensure you don't miss anything and keep an open mind by looking at the show from different angles. Your first lap should be to see who is where and what they're offering. Your second round should be to examine exhibitors by category and suppliers to shortlist. Use your third round to engage in conversation and conduct in-depth interviews with the suppliers you've shortlisted, and remember to exchange business cards.


4. DON'T RUSH INTO ANY ORDERS AT THE SHOW
One could quickly fall into the trap of a "good deal" when you're at a show. Although placing wholesale orders at a trade show can be a very good opportunistic move, do your homework before pulling the trigger. Familiarise yourself with the purchase criteria and obligations before you commit to a purchase agreement.


5. REVIEW YOUR NOTES
Take a look at your notes and see if you've gathered enough information about suppliers and products to realistically meet your needs. Would you be comfortable placing an immediate order to buy eyewear from the supplier? Are you at ease with each supplier you've shortlisted, and do you have all the contact information to reach them after the show?
Don't think you can go and google this again, trust me it doesn't work, so get the name, email and contact number of the person you were talking to, and take a business card if it's available. Give them something to remember you by, perhaps a branded company item, something you can attach to your business card, tell a story, or make reference to something you can bring up in conversation when contacting them after the show.


6. GET IN TOUCH AFTER THE SHOW
Follow up with an email to whomever you noted down not longer than three days after the show. Ensure you get the pricing, incoterms, and services required sorted out as soon as possible to evaluate your next step. If you're keen to meet up with your new contacts right after the show but don't know Hong Kong very well, you should take a look at where you should eat and drink in Hong Kong.


7. DISTINGUISH WHAT TYPE OF COMPANY YOU'RE TALKING TO
Knowing what kind of company you're talking to is especially important when you're searching for suppliers or manufacturers based in China. There are essentially three different types of companies, and their functions are entirely different from one another so it's important for you to know what kind of entity you're talking to right from the start.


Manufacturers - Manufacturers make their own products; it's as simple as that. Manufacturers operate factories that have the materials, equipment, or staff to make physical products.
Distributors - Distributors, in turn, buy products from manufacturers and then sell them to their clients. The important thing to note here is that they don't actually make the products themselves. Distributors have the resources and relevant contacts to sell their products to businesses that are willing to buy them.
Trading Companies - Trading companies buy a multitude of products from different factories or distributors and resell them. Again, they don't manufacture any of the products themselves, but source them from numerous factories or distributors and sell them to their clients.

Use the tips above to prepare yourself for the show and put together a game plan to guarantee that you get the most out of this years HK Optical Fair.


PEL will be present at the tradeshow, and if you're looking for pre-show advice or would like to meet up with one of our experts at the show, please feel free to get in touch or reserve your free consultation meeting.