When it comes to eyesight and eyewear you don't want to settle for anything less than the best quality. These 11 points will help you understand what needs to be done to guarantee you are on top of manufacturing quality.
1.Look for Manufacturers That Produce Your Exact Product

There are opportunistic (and organized) traders out there selling a range of goods they don't actually manufacture themselves. The very first thing you want to establish when looking at new a supplier in China is if the manufacturer you want to use is, in fact, an OEM.
A key factor to look for when selecting Chinese eyewear manufacturers is their capability, expertise, and experience in manufacturing the exact same product you intend to have manufactured. If you browse Alibaba for a few minutes you'll find a vast amount of suppliers, often registered as manufacturers, offering products that are very different in nature. This isn't necessarily a warning sign as there are plenty of reliable manufacturers selling, related products (e.g. sunglass manufacturers selling reading glass frames as a simple example). That being said, if you are looking specifically for say quality reading glass lenses, go find a lens manufacturer rather than a frame manufacturer selling lenses as a side business.
They tend to be very small trading companies, lacking both product knowledge and long term planning. These are the suppliers that you often find offering small MOQ's, and they tend to sell anything from phone chargers to party hats. These traders are rarely, if ever, able to offer a long-term product supply, not to mention compliance with foreign product safety standards and substance regulations.
2.The Manufacturers' Main Export Market Is to an Established Market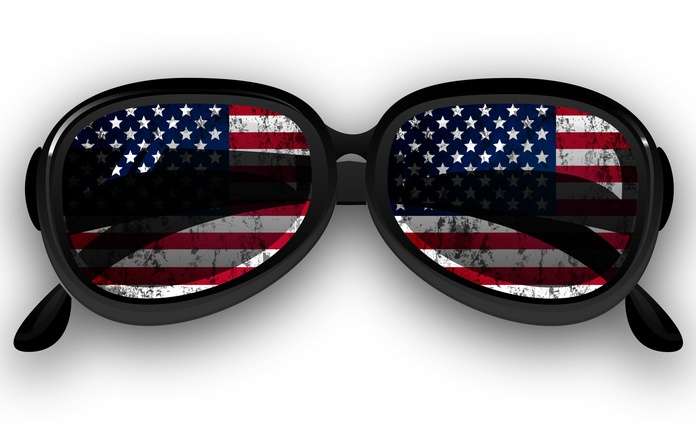 A reliable Chinese Eyewear manufacturer doesn't necessarily have to supply only established markets such as United States, Europe, Japan and Australia. There are plenty of manufacturers that are really good that focus on markets in Asia, Africa and South America – or the domestic Chinese market.
That being said, manufacturers with their main focus on developed markets tend to maintain a higher quality standard, with lower defect rates and offer compliance with foreign product safety standards, and for that reason looking at their main export markets is good practice.
3. Product Safety Compliance
Buyers based in the United States, Europe, Japan and Australia generally have to pay specific attention to compliance with one or more product standards (e.g. CE and CPSIA). There are an array of product safety standards and regulations to keep track of, such as:
Chemical and substance regulations (e.g. REACH and FHSA)

Product packaging regulations (e.g. PPPA)

Physical and mechanical regulations (e.g. ASTM and EN ISO)

Toys and children's product regulations (e.g. EN 71 and CPSIA)

Textiles regulations (e.g. OTEXA)

Labeling regulations (e.g. Tariff Act of 1930)
Confirming which standards and regulations are applicable to your product is a challenge you will have to pay specific attention to, reliable QC companies can assist you by providing specific details regarding your region, if they are worth their salt. It is thought that less than 5% of China's manufacturers are able to show compliance with foreign product safety standards. Thus asking for previous compliance is a critical factor when making a supplier selection. This is not to say a supplier without previous compliance can't manufacture compliant items, but the risk is obviously much higher.
Compliance is critical when importing from China, importing noncompliant items may result in a forced recall, or having your cargo seized by customs, which leaves you without stock to sell. Liability regarding personal injury or harm is a major factor to consider as well, you could be liable to lawsuits and large payouts if your products were the cause of harm. While compliance doesn't provide you with legal immunity in case anyone would get injured, product safety standards (and serious noncompliance penalties) are put in place for a reason.
4. Strict Substance Control
Certain substances, such as Lead Phthalates, Cadmium and Formaldehyde are either banned or strictly regulated in most markets – especially in children's products and items such as sunglasses that are used frequently.
In the United States, the legal situation is fragmented – and more flexible. In California for example, substances in consumer products are regulated by California Proposition 65. However, products that contain regulated substances are still allowed to be sold in the state – under the condition that a warning label is attached to the product, or its packaging.
But no matter what the law states, warning labels advertising that the consumer might become impotent or get cancer from using your product is just plain bad for business. Importers need to be aware that only a minority of Chinese manufacturers are aware of the chemical content in their products. Those who are, also tend to be those who can show previous compliance with product safety directives, which is what you want to see.
The issue doesn't lie with the final assembly manufacturer but with its sub-suppliers of raw materials and components. Thus taking the steps to ensure you meet compliance with applicable substance regulations is a priority; speak with your QC Company to run through the details.
5. High Quality Standards, Not Just Good Quality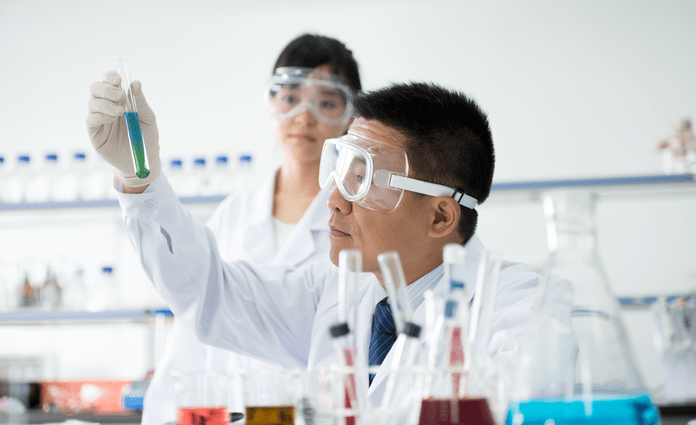 Most would assume that the definition of a "good manufacturer" is one producing high quality items, but this isn't always the case. H&M for example can't compete with Dior in terms of quality and design, but based on the formers soaring share price in the last decade, nobody is going to be calling H&M a "Bad Company".
This applies to Chinese manufacturing as well, there are reliable and highly sophisticated manufacturers specializing in the low market segment. There is nothing wrong with that, but make sure the supplier is able and willing to manufacture products matching your quality requirements before any money changes hands.
6. Good In-House Quality Management Systems
No manufacturer is in any way perfect, and it's not a matter of "if" there will be defective items but how many. In order to minimize the number of defective units, the manufacturer must monitor quality before, during and after production. This procedure is called a Quality Management System or QMS looks roughly like this:
Inspection of materials and components supplied by subcontractors
Checkpoints performing visual inspection for spotting any cosmetic defects and functional testing (to spot functional defects) during production.

Visual inspection and functional testing of fully assembled units.
A Quality Management System will typically also specify how defective units will be dealt with and records kept for future reference to provide statistics.
The most common QMS used by Chinese manufacturers is ISO 9001. A compliant supplier will provide you with an ISO certificate, and records from previous inspections as a start and a manufacturer providing this even before you ask for it is a good sign. In my opinion, what really matters is not the type of QMS (unless a specific protocol is legally required for a certain product), but that they provide a detailed explanation of how their QMS is set up – and support such claims with records. China has come a long way with this in recent years, but proper QC can't be stressed enough.
7. Significant Registered Capital
The registered capital is, for the moment, specified on a Chinese business license. The total amount of registered capital is a very good indicator of a manufacturer's scale of operations. Common sense should tell you that if you see a company with a small amount of registered capital they are rather unlikely to be a manufacturer at all. What is considered to a sufficient amount of capital varies between different industries though, and you can compare a few companies to gain insight into the industry standard
For Chinese eyewear manufacturers, RMB 6,000,000 might be a decent amount, while you would think twice about working with an electronics manufacturer with anything less than five times that amount.
8. Pricing
You would think that this would be at the top of the list, and although pricing is important, it's only relevant when attached to a product that is compliant with applicable product safety standards, in your country! It would be a complete waste of time to negotiate prices with a manufacturer that's unable, or unwilling; to comply with product safety standards in your country to begin with, and nobody likes to waste time!
Heed the warning - A low price is not always what is seems. Many suppliers deliberately quote low prices in order to get the buyer's attention (this shouldn't be news to you), with the intention to either increase the price moments before the order (at this point it's too late for most importers to step aside and source a new supplier) or use cheap and substandard materials. Good vetting and Quality Control can prevent all this from happening.
9. Transparency
Manufacturers that don't allow a quality inspection or factory audits have something to hide, and this is a major red flag. In order to weed out unreliable manufacturers early in the process, it would be prudent to inform them about upcoming quality inspections and sample testing as soon as possible. Doing this tends to scare away scammers and low-end factories, and saves you time and money in the process.
Clearly state that you will not transfer any money before a sales agreement is signed. Chinese manufacturers refusing to sign sales agreements generally have a reason not to.
A serious manufacturer won't hesitate to provide access to their documentation, including their business license, QMS certification, product certification and laboratory test reports where required. Manufacturers refusing to give you access to documents either don't want you to see them, or simply don't have any. No matter what reason they come up with, always steer clear of these manufacturers.
Social and Environmental Compliance:
In countries like America every business subscribes to a minimal code of conduct that stipulates the minimum standards employees should be treated with in regards to wages, working hours and working conditions. Social compliance refers to how a business treats its employees, the environment and their views on social responsibility in general. In order to ensure the manufacturer you are dealing with in China meets standards of social compliance and environmental impacts, it may be necessary to conduct a social compliance audit.
10. Design Services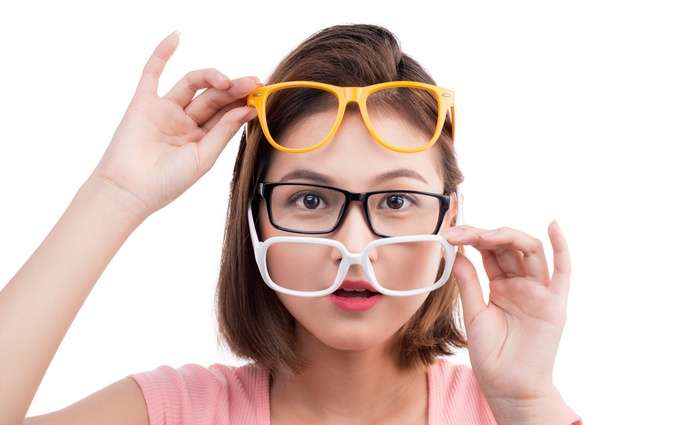 Product design must be adjusted to a manufacturer's production capability, in terms of dimensions, materials, components and tolerances. Disorganized manufacturers tend to be found lacking in this department, and are thus unable to provide you with information about certain technical limitations that your product design must be adjusted to.
It's critical that a manufacturer can tell you what they can do, and what they can't do. Eyewear manufacturers should be able to offer you in-house design support – assisting with product labeling design, packaging and more.
11.Intellectual Property
Intellectual Property (IP) theft is a major concern for startups and small businesses manufacturing and importing from China.Everybody knows that manufacturers in the region have a bit of a reputation when it comes to IP theft. However, what's the reality of a manufacturer stealing your IP and flooding the market to make millions, if you take the necessary steps there won't be any need for concern.
Intellectual Property provides protection to the creations of a person or company, in this case, your eyewear. Companies such as Warby Parker currently don't have issues with IP due to the fact that they aren't specifically unique, they are still building a brand and the fact is Warby Parker glasses are ONLY available from Warby Parker at the moment, so you won't find it from a street vendor for example. That being said, some companies starting out would need to look at protecting their IP. This may, as an example, include patents, or trademarks. For more knowledge on Trademark issues in China, you can take a look at this article on "Why are Major Brands Still Losing Trademark Battles in China" and how you could be avoiding the same issues.
Generally, you would look to protect anything included in your product specifications:
Product design drawings

Logos and brand names

Functional descriptions

Packaging design etc.
Being conscious of and taking the necessary steps to protect your future IP comes highly recommended, if you're unsure of your next move you can easily get in touch with a PEL consultant to assist you with this process.