PEL General Manager Zenobia Chan had the privilege of presenting on Restricted and Toxic substances in eyewear at this year's Hong Kong Optical Fair. In her presentation, she highlights the hidden dangers of RSL and how it affects each and everyone in the grand scheme of the eyewear trade, and how you can manage your RSL.
In this article we look at RSL in more detail and why it's so important to anyone in the eyewear trade. We explain why and how you can stay on top of your restricted substance list and avoid hazardous materials being used in your eyewear. Included is a link to download the presentation in its entirety and also a video of the presentation at the Hong Kong Optical Fair.


What is RSL?
A restricted substance list provides you with all the information related to regulations and laws that restrict or outright ban certain chemicals and substances from being used in eyewear. An RSL helps companies better prepare and deal with continually evolving health and environmental standards around the world.

In the USA, RLS laws vary from one state to the next and are updated regularly as new information and research come to light which is an excellent example of why any eyewear professional should be on top of what's happening with their RSL in their respective regions.

It might seem daunting at first, but rest assured it's not in any way unnecessary. We'll look at proven and tested methods to make it easier for you stay both compliant and current with your RSL.

Why is RSL so Important?
The word restricted should pretty much explain it, but let's look at it in more detail.

Large orders of Children's eyewear have been recalled due to choking and sharp (cutting) hazards.

Sunglasses have been recalled for causing damage to sight or causing some form of injury.

Shipments of sunglasses have been blocked from entering countries merely because the safety requirements weren't displayed correctly on the eyewear.

Face facts, regardless if you're an importer, exporter, wholesaler, brand or retailer nobody wants to be selling potentially harmful eyewear. On top of that, scandals can be avoided and must be avoided from ruining good company names. With social media today not many brands can survive a scandal like that. And the obvious point that nobody wants eyewear shipments to be delayed, reworked or banned from entering a country, it's both time-consuming and costly.

The Main RSL Culprits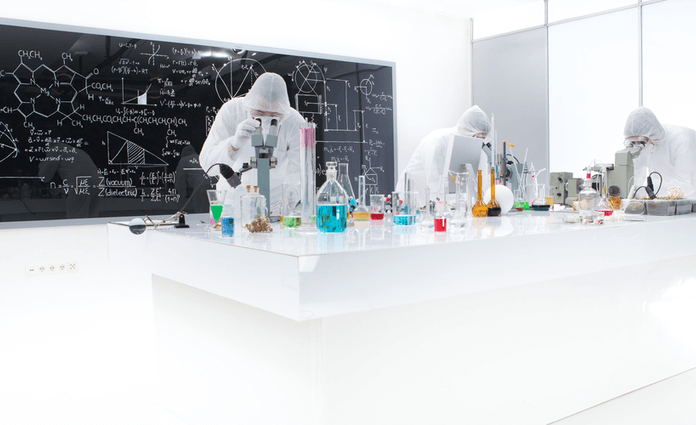 Bisphenol-A a.k.a. BPA
BPA is an industrial chemical discovered in the 1960s and is used to make certain plastics and resins.

BPA can be found in polycarbonate plastics, and epoxy resins used to make certain model eyewear frames and is widely used in lenses.

Research has shown that exposure to high levels of BPA is a concern because of possible health effects on the brain, prostate gland of fetuses, children and infants. Which leads researchers to believe there is a connection between BPA exposure and infertility.

For this reason, BPA is being banned in most parts of the world. If it's already banned in your region or not, it's good to have a handle on the BPA levels in the eyewear you produce/sell. It's become so important that most companies selling sex toys make it a standard to keep their standards up to date. You might think it's a more personal item but consider how much eyewear is worn daily.

Building an RSL database can help you get a better grip on this, more on this later.

Nickel (Ni)
Most metal eyeglass frames are commonly made from Nickel Alloy. Nickel is a known allergen that can cause contact dermatitis (CD) which results in severe skin irritation.

As a result of ongoing research nickel release regulations were amended and made stricter this year in the EU, which came into effect November this year. You can read the full details here - New EU Regulations for Testing Nickel in Eyewear

Lead (Pb) & Cadmium (Cd)
Lead and Cadmium are poisonous heavy metals sometimes used in eyewear. Both these metals pose a serious risk to both public health and the environment. Primary concerns are the effects these metals have on the brain development in Children.

Young children are particularly vulnerable to the toxic effects of lead and can suffer permanent adverse health effects if exposed to the metals, particularly affecting the development of the brain and nervous system.

Dimethylformamide (DMF)
DMF is a common solvent used for chemical reactions and is used in the production of acrylic fibres and plastics, often used in the manufacturing of eyewear cases (artificial leather).

Research suggests that prolonged skin contact can cause liver damage as well as cancer.


Phthalates
Phthalates, a family of industrial chemicals used to soften PVC plastic and as a solvent in cosmetics and consumer products.

Phthalates can damage the kidneys, liver, lungs, and reproductive system. High doses can change hormone levels and lead to congenital disabilities.

Phthalates are used to soften the materials used to make eyewear frames. Particular care should be taken to avoid the presence of Phthalates in any eyewear products.


Azocolourants and Azodyes (AZO)
Azo dyes are widely used to treat textiles, leather articles, and even some foods.

Many azo pigments are non-toxic, although some, such as dinitroaniline orange, ortho-nitroaniline orange, or pigment orange 1, 2, and 5 are mutagenic and carcinogenic.

Azo dyes derived from benzidine are carcinogens; exposure to them has classically been associated with bladder cancer. The production of benzidine azo dyes was discontinued in the 1980s in most Western industrialized countries. However, these dies can still be found in the manufacturing of eyewear cases in some regions and should be tested for and avoided at all cost.
Preventing the Use of Conflict Minerals in Eyewear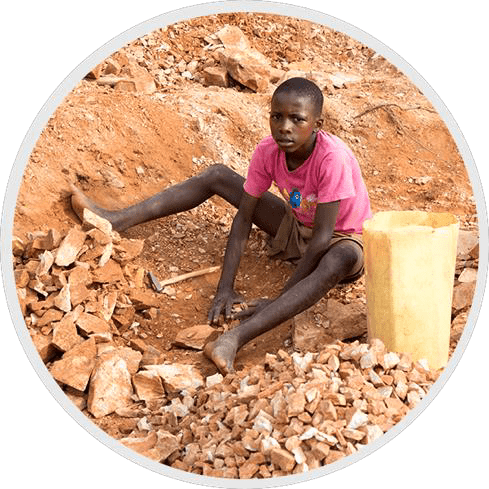 We've all heard stories of conflict minerals making their way into the Western market, and most of us have seen movies like Blood Diamond or Lord of War. As educational as these films are the problem is we're so far removed from the source that society tends to turn a blind eye.

Admittedly it's not easy to trace the origin of precious metals and minerals. In most cases, you need to take the word of your manufacturer or suppliers, and they in themselves form part of a vast supply chain network, often unaware of the origin themselves.

However, the reality is that conflict minerals are about as bad as they get and tear countries and innocent people's lives apart. So it's our responsibility to go the extra mile to sustainably source all the glitter and bling bling to make our eyewear pretty. The main precious metals and minerals used in eyewear include - Tantalum, Tungsten, Gold and Diamonds.


So, what is the solution to sourcing non-conflict minerals?


For one you can do proper research as far up the supply chain as possible, but as previously mentioned this isn't always easy. Blockchain contracts have opened up a way to trace origins of minerals as well as other materials used in eyewear. Admittedly, the technology is still in its infancy and very much reliant on the tech being adopted by more and more companies.

That being said, the famous jewellery franchise Chow Tai Fook is now collaborating with GIA (Gemological Institute of America) with the use of blockchain and a phone APP so that digital-savvy diamond shoppers can ascertain the origin and authenticity of stones sold by the Hong Kong jewellery chain.


What Can Brands and Factories Do to Control Their RSL?



Build a Raw Materials Database
Factories and brands can test and certify raw materials by building a hazardous substance database and periodically testing the substances listed in the database. This is a good way of staying on top of the materials used in your eyewear.

Use reliable vendors
Eyewear factories source from a variety of sub-suppliers all over. The easiest way to ascertain the quality of the materials sourced is to audit sub-suppliers that supply the factory.

Testing the materials at the source periodically as they come in can save you a lot of time and resources. We've said it a hundred times; prevention is better than cure.

Inspection
Use only vendors that offer product compliance reports or declarations. Professional and impartial third-party inspection service providers are an obvious choice here.

How can PEL help?

RSL Inspection
Lab testing and inspection
Audit factory vendors

It doesn't matter where you fall in the eyewear supply chain spectrum, restricted substance lists are, and you need to be on top of it.

If you need any help in this regard PEL's qualified team is here to help, please feel free to get in touch.
If you'd like to see Zenobia's presentation on RSL at the 2018 Hong Kong Optical Fair you can view it below:



We look forward to seeing you at next year's show, and if you're planning on going to MIDO 2019, we'll see you there.

If you didn't manage to get a copy of our company brochure you can download a copy here: https://hubs.ly/H0fpc0r0