Arguably the most efficient way to find an eyewear manufacturer in China is to attend an eyewear trade show in the region. With the 2017 Hong Kong Optical Fair coming up, we've compiled 7 of the best tips on how you can make a success of this years eyewear trade show.

The apparent benefit of the Hong Kong Optical Fair is that manufacturers will be exhibiting, which you would expect as a given, but not all eyewear tradeshows have manufacturing sections present.

Trade shows are a vital launching platform for sourcing and introducing thousands of new products. They are also an excellent starting place for importers looking to find, network, and select the most suitable and trustworthy suppliers for their eyewear business. Experts recommend the use of trade shows as part of any product sourcing business strategy. In short, there's no substitute for shaking hands and putting a face to a name with your potential manufacturing partner.

The suppliers/manufacturers will effectively be a business partner to you, so wouldn't you want to know the person you are going into business with before doing business with them? The fact is we don't always have the time to travel overseas to source suppliers, so we resort to using Alibaba or Global Sources. However, attending a trade show is tax deductible in most countries, and there's no better time or place to meet serious manufacturers from Asia than the HK fair.

You will benefit from face-to-face meetings and can focus on agreeing to terms and conditions at the trade show. This will cut down on the endless back and forth communication via email, WeChat, Skype, etc.

If you're looking for a detailed list of questions you should be asking potential manufacturers you can check it out right here - 11 Key Traits To Look For in Reliable Eyewear Manufacturers.

Let's look at the seven tips you can use to make a success of the 2017 Hong Kong Optical Fair.
2017 HK Optical Trade Show Tips

1. Start with Pre-Show Research
You will be better prepared if you know who to speak to once you get to the exhibition, or you could get in touch with an expert who knows the ins and outs of the trade show. Remember to take a look at the profiles of all the exhibitors that will be present at the show and note down who you want to talk to. In recent years, many of the show organizers have been making direct inquiry forms available to buyers through their websites. Use these as far ahead of time as you can to arrange meetings with suppliers because they tend to book up quickly with other buyers and competitors.
2. Do Your Due Diligence on Suppliers
Start with the suppliers you want to meet with, see if they have participated in any exhibitions previously. In doing so you can break down if they are seasoned exhibitors or new to the game. Write down the booth numbers, product information, and product pricing ahead of time if it's possible. Double check the companies you're interested in online using Alibaba and/or Global Sources, to see what kind of presence they have online.
3. Walk Through the Exhibition Multiple Times
Obviously, this doesn't count for trade shows that are the size of a small country, and although the HK fair is big, it's a manageable size. Try to walk through the aisles at least three times with different objectives each time. This way you will ensure you don't miss anything and keep an open mind by looking at the show from different angles. Your first lap should be to see who is where and what they're offering. Your second round should be to examine exhibitors by category and suppliers to shortlist. Use your third round to engage in conversation and conduct in-depth interviews with the suppliers you've shortlisted, and remember to exchange business cards.
4. Don't Rush into Any Orders at the Show
One could quickly fall into the trap of a "good deal" when you're at a show. Although placing wholesale orders at a trade show can be a very good opportunistic move, do your homework before pulling the trigger. Familiarise yourself with the purchase criteria and obligations before you commit to a purchase agreement.
5. Review Your Notes
Take a look at your notes and see if you've gathered enough information about suppliers and products to realistically meet your needs. Would you be comfortable placing an immediate order to buy eyewear from the supplier? Are you at ease with each supplier you've shortlisted, and do you have all the contact information to reach them after the show? Don't think you can go and google this again, trust me it doesn't work, so get the name, email and contact number of the person you were talking to, and take a business card if it's available. Give them something to remember you by, perhaps a branded company item, something you can attach to your business card, tell a story, or make reference to something you can bring up in conversation when contacting them after the show.
6. Get in Touch After the Show
Follow up with an email to whomever you noted down not longer than three days after the show. Ensure you get the pricing, incoterms, and services required sorted out as soon as possible to evaluate your next step. If you're keen to meet up with your new contacts right after the show but don't know Hong Kong very well, you should take a look at where you should eat and drink in Hong Kong.
7. Distinguish What Type of Company You're Talking To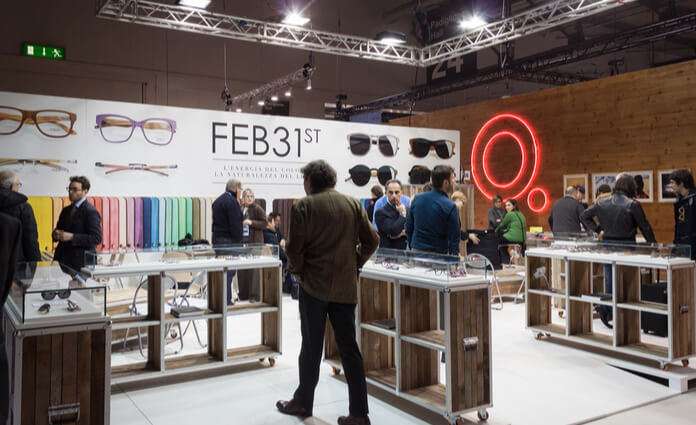 Knowing what kind of company you're talking to is especially important when you're searching for suppliers or manufacturers based in China. There are essentially three different types of companies, and their functions are entirely different from one another so it's important for you to know what kind of entity you're talking to right from the start.
Manufacturers - Manufacturers make their own products; it's as simple as that. Manufacturers operate factories that have the materials, equipment, or staff to make physical products.
Distributors - Distributors, in turn, buy products from manufacturers and then sell them to their clients. The important thing to note here is that they don't actually make the products themselves. Distributors have the resources and relevant contacts to sell their products to businesses that are willing to buy them.
Trading Companies - Trading companies buy a multitude of products from different factories or distributors and resell them. Again, they don't manufacture any of the products themselves, but source them from numerous factories or distributors and sell them to their clients.
Use the tips above to prepare yourself for the show and put together a well thought out game plan to guarantee you get the most out of this years HK Optical Fair.
PEL will be present at the tradeshow, and if you're looking for pre-show advice or would like to meet up with one of our experts at the show, please feel free to get in touch.