Classic eyewear is making a comeback. We take a look at five timeless frames that can transform any man from fashion disaster to classic gentleman.

Let's admit it, the 80's and 90's were terrible for eyewear, with the exception of a couple of genuinely iconic frames of course, which were probably designed in the 60's. However, for the sake of argument let's compare, shall we?
We'll do what I like to call the "Caine Test." If there's ever been a true gentleman to use as a classic eyewear benchmark, then there's no one better than actor Sir Michael Caine.
Have a look at the picture below, and in your honest opinion which frame would you consider a classic, left or right?
Michael Caine in the 60's Michael Caine in the 80's
Nuff said!
To be fair, we enlarged the image to the right somewhat for effect, and maybe we were all victim to the 80's, but I for one am happy classic eyewear is back in fashion, it's classic after all. I mean what would you rather drive, a 1985 IROC-Z Camaro (classic 80's American great) or a 1967 Shelby Mustang (classic 60's American Great):
Left or right?
If you don't know which way to lean at this point, perhaps you should fish out your replica Eddie Murphy Raw suit with matching eyewear rather than reading this article, we won't judge.
Ok, we're not here to knock the 80's, but you have to admit we make a good point. Men's outfits and clothing choices aren't as diverse as that of women, but it's still easy to get it wrong. Choosing a classic pair of eyewear can literally change the face of style for any man, from hopeless fashion disaster to classic gentleman.
Classic Men's Eyewear That Will Never Go out of Style
Eyewear is much more than an accessory today; it's sartorial.
Classic eyewear can bring out elegance and portray a certain level of charm which would be hard to do otherwise. Here are the eyewear styles we believe can transform any man if chosen wisely.
1. Rectangular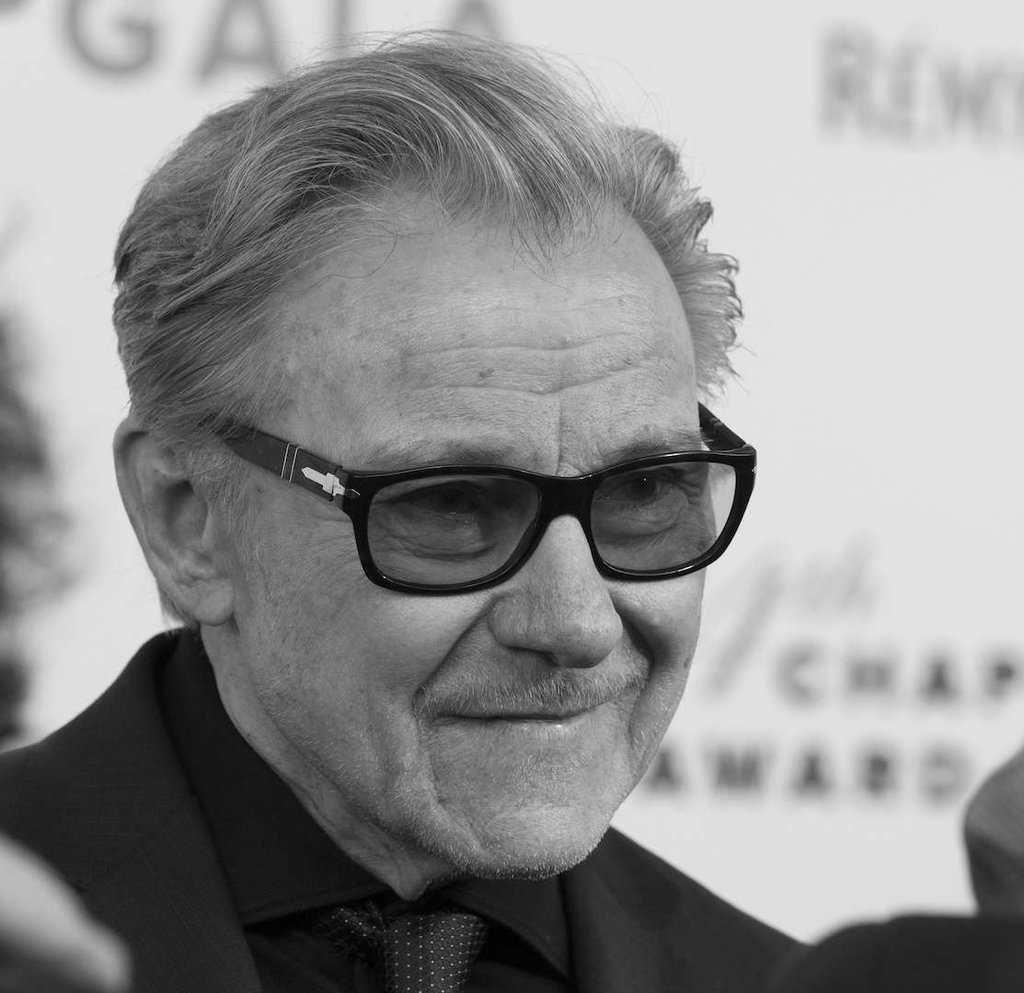 Harvey Keitel
Rectangular frames are an absolute classic (and somewhat misunderstood) and therefore first on our list.
Square frames go well with nearly any smart or formal attire and undoubtedly gives the wearer an elegant appearance. This style works well with both eyeglasses and sunglasses. The great news is that eyeglasses aren't seen as "medical devices" anymore but rather as fashion accessories.
Harvey Keitel's go to eyewear is a pair of Persol 2857 square eyeglasses, as he was seen wearing at the premiere of "Precious: Based on the Novel Push by Sapphire" at the 47th Annual New York Film Festival.
2. Browline or Clubmaster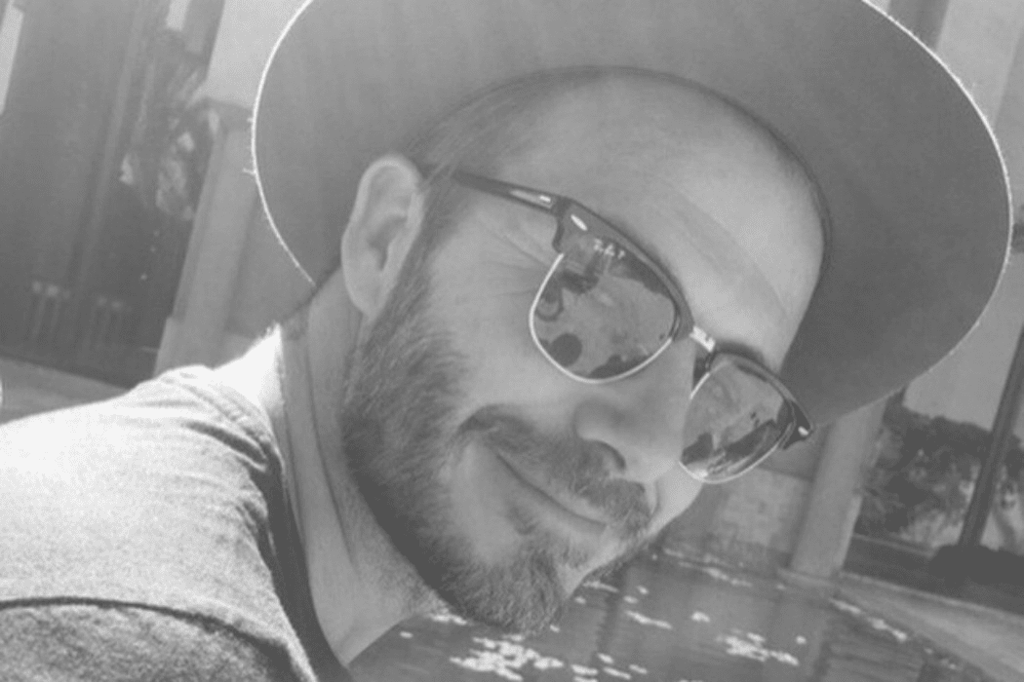 David Beckham
Yes, we know! Clubmasters became famous in the 80's, but Browline glasses were invented way back in 1947 by Jack Rohrbach, then vice-president of Shuron Ltd., an eyeglass company.
That being said, Clubmasters make it to the second place on our list because they go so well with any suit - Armani, Gucci, bathing, you name it. David Beckham wears his pair with both formal and casual clothing and they stay classic, proving that this traditional style is a good overall pair to have.
3. Wayfarer
Probably the most commonly worn sunglasses today, but still a classic. It's all about how you wear it! You can quickly fall into the frat boy douche look if you're not careful, so take care to match it with smarter clothing i.e., plain white collared shirt and black chinos work great with a pair of Wayfarers.
If you're ever in any doubt as to how cool Wayfarers can be, just look at this photo of Jack Nicholson in his pinstripe suit:
Jack Nicholson
4. Tortoiseshell
The next on our list is not as much a shape as it is a pattern made famous by Cary Grant in the Alfred Hitchcock thriller North by Northwest, the tortoiseshell isn't a style you wouldn't expect to be such a classic but it's stood the test of time.
Lower end varieties can look more like tiger patterns than tortoiseshell so beware of cheap alternatives. That being said, it's still one of the most relevant classic men's styles today and works especially well with a smart casual wear for a perfect summer look, and for the not-so-serious business occasions and social events.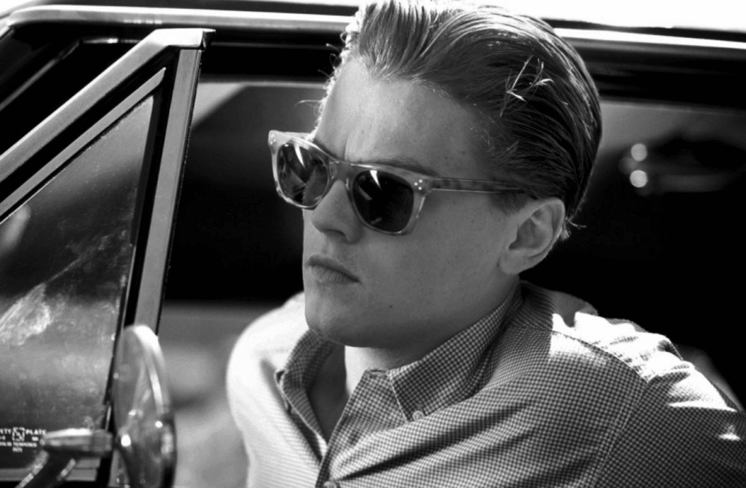 Leonardo di Caprio
5. Round
Round sunglasses are the last, but definitely not the least, on our list. If not for anything else but for how badass Morgan Freeman with this tailor-made pair on the set of Oblivion: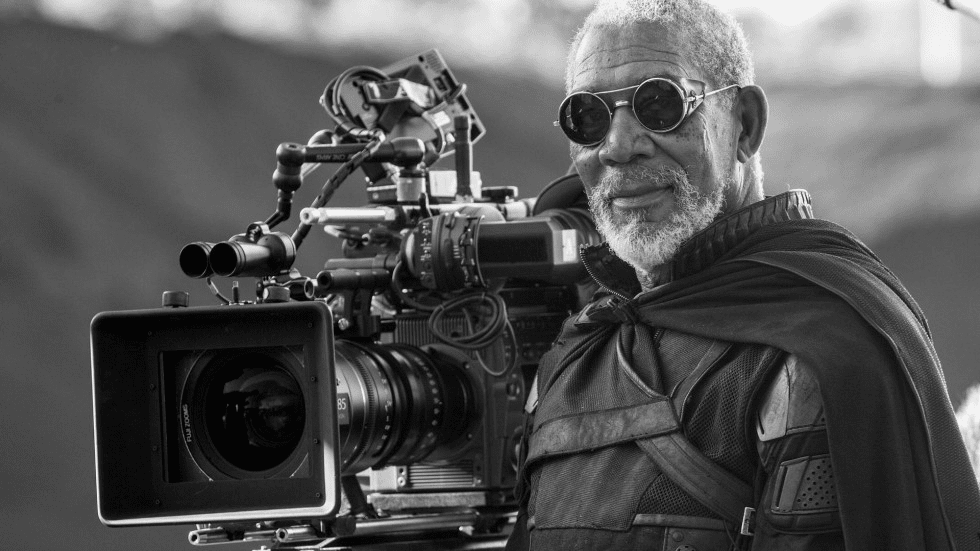 Morgan Freeman
These aren't your average round sunglasses though, in fact, if you know of any suppliers we'd like to hear about it in the comments section, this pair was handmade for the movie.
Morgan Freeman awe aside, a round frame is one of the best styles for men today. Pick a color that isn't too flashy, and round glasses will work for nearly any face shape. Best used for smart casual and formal wear, and post-apocalyptic war attire, obviously.
Classic eyewear is more than just eye-protection or a pair of glasses. A well-selected classic pair can elevate your look, your personal identity and provide you with a solid signature style.The classic styles on our list are not merely a trend; they're styles with the perfect balance of classic and trendy flare that will never go out of style, no matter the season.
If you have any classic styles you'd like to add to this list please leave a comment below and we'll consider adding it to the list (we'll be sure to credit you for it.) Any topics you'd like to see PEL to writing? Feel free to let us know
If you liked this blog you might also like:
Top 10 Iconic Sunglasses - Actors & Movies That Started Eyewear Fashion Trends