Selling eyewear online is becoming the Norm, but when you take a look behind the storefront, you'll see that much work goes into managing quality products. Warehousing, quality control, and general supply chain management take up a lot of time and effort. But how can you adapt your business model to make it less labor intensive and still guarantee the quality of your products? Less returns, better reviews! This article is the start of selling more and worrying less.
The Eyewear market is projected to have 11% of its total revenue generated through online sales by 2021 worldwide. With a market volume of US $31 billion in 2018, the most revenue is generated in the United States followed by Europe (Source: Statista).
We have a few shining examples of outliers in the eyewear e-commerce world like Warby Parker and Diff Eyewear. However, you can't open a newspaper without reading about another Warby Parker store opening, so is it really all moving online? The consensus is that we're still a way away from ultimately going online, but you'd be silly to ignore online sales growth, and the impact e-commerce can have on your bottom line.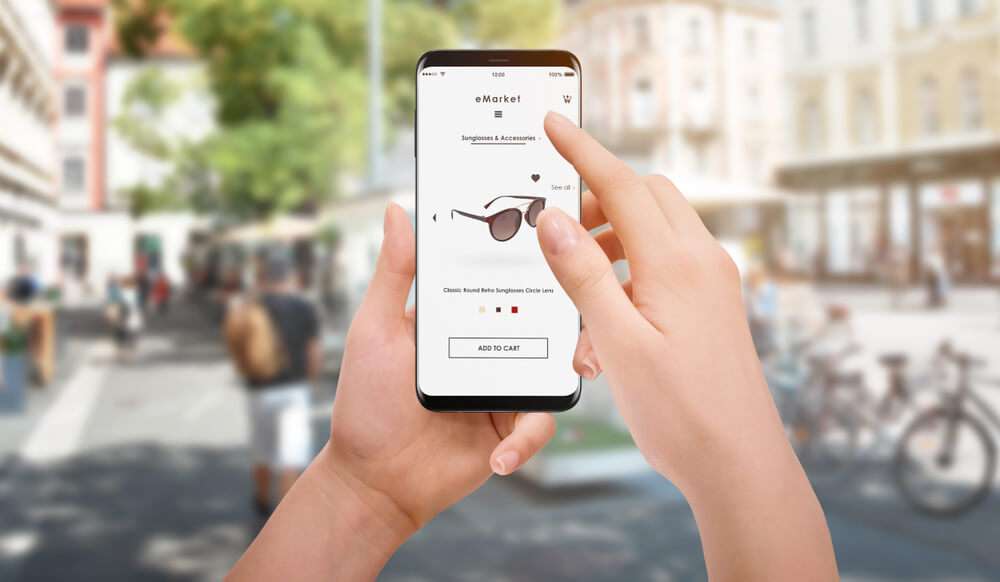 The big question is which business model should you follow, how do you increase lead-times, delivery, quality?
How do these companies manage to supply quality eyewear in a short amount of time and still turn a profit? They control their supply chain and with it their quality. Faster products at better quality = less returns and better reviews. The winning combination to selling more eyewear online.
Imagine how much you can save on cost and time if you could ship directly to your distributors, outlets, distribution or fulfillment centers from China (or anywhere else you're manufacturing eyewear) without the need to employ a small army of personnel to verify each pair of eyewear is good enough to put to market. Selling verified, QC inspected quality eyewear without the need of receiving or inspecting incoming shipments with complete ease of mind.
But how?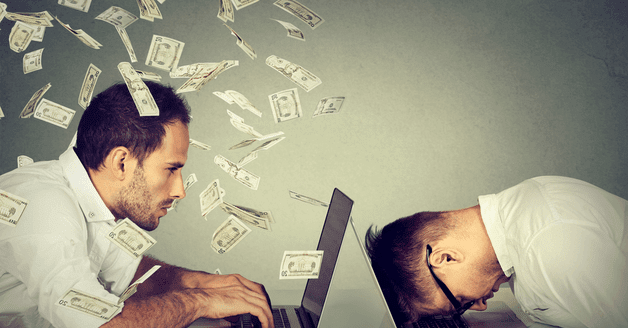 You take control of your supply chain and work with experts in the QC trade. Yes, we're biased. PEL is a testing and inspection service provider, but we can make these claims and suggestions because we know they work, and work well.
Over the years, we've seen numerous companies fail that wouldn't take "free" advice, and we've seen many companies succeed because they stuck to the basics. A robust supply chain and quality control procedure. We'll dive into that in the AQL section below.
Online retail relies heavily on online reviews. If you ship bad quality eyewear the world WILL hear about it. Think about the last time you felt inclined to buy something with a three-star rating, or even a four-star rating. Control your supply chain, and you control both quality and cost.


Here's a video from PEL titled "Balancing Quality and Cost in Eyewear Manufacturing" that succinctly explains the cost-cutting element in your eyewear supply chain.





Where do you start?
Start with your bottom line, start by cutting costs.
In a previous article " The Building Blocks Of an Eyewear Supply Chain Designed for China" we look at cost-cutting and supply chain management in great detail. We won't dive as deep here, but the principle is the same for bricks and mortar or e-commerce. The only difference is you don't have to carry large amounts of stock for e-commerce. Instead, you can adopt a product line rationalization and pull supply chain "business model".
Product line rationalization - allows you to focus on the best-selling eyewear with the help of your vendors. Using PLR will enable you to reduce SKU's and focus on faster selling, more popular models.
Pull supply chain - the eyewear trade moves at a fast pace and forecasting what trends and designs will hit the mark with consumers isn't always easy to get right. There are two approaches to supply chain management: one is "push", and one is "pull".
Push supply chain management is when you stock up for the season and carry lots of stock in your warehouse that you then need to sell. But now you have a lot of inventory and pressure to make sales for those styles, not ideal for an e-commerce business.
Pull supply chain management is where you manufacture to meet supply and demand. Instead of forecasting and producing eyewear in large numbers you manufacture the SKU's that are in high-demand when they're in demand - keeping your inventory low and in doing so, cutting wastage costs of unsold frames.
The 3 Top Tools To Cut Costs in Your Eyewear Supply Chain
It's essential that you pick the best manufacturer to work with you, or switch to a manufacturer more suitable to your business model:
Factory Audits - covers all the technical aspects of the factory, QMS, social compliance, sub-suppliers, etc. if they fall short on any of these aspects move on to the next factory.
Testing - the only real way to know how safe your eyewear is. You can refer to one of our previous blogs for a complete guide on Restricted & Toxic Substance List in Eyewear - Hidden Dangers (RSL)
Inspection - whether you do this yourself or employ a third-party to do your inspection you will be better off notifying the factory from the start. A factory that is aware you will be testing all aspects of the eyewear is usually more cautious in production of that order.
So, for an e-commerce platform, how much eyewear do you have to test per order?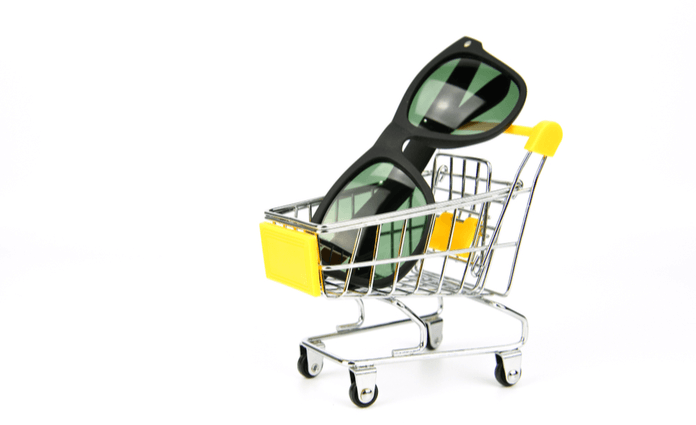 It all depends on your Accepted Quality Limits (AQL), SKU's and Style Eyewear. Arguably, the most important of the three being your AQL, so let's have a look at why it's so crucial to come to grips with it.
Accepted Quality Limits
What is AQL?
The acceptable quality limit (AQL) is the worst tolerable process average in percentage or ratio that is still considered acceptable; that is, it is at an acceptable quality level. Closely related terms are the rejectable quality limit and rejectable quality level (RQL). An acceptable quality level is a test and inspection standard that prescribes the range of the number of defective components that is considered acceptable when random sampling of those components during an inspection. (Source Wikipedia)
Why is AQL so Important?
Managing quality can be one of the most challenging aspects of manufacturing eyewear abroad. As an importer, you're likely trying to maintain control over how the factory manufactures your product while also asking your supplier to keep you informed about what's happening on the ground. It's a lot of communication in many languages that can, and often do, go awry.
When you encounter problems, it can sometimes feel like you're at the mercy of the situation, especially when you're watching it unfold from the other side of the world. As a result, importers tend to approach quality improvement and preventative measures in two ways:
By clarifying their expectations with the supplier to prevent unacceptable quality defects and nonconformities, often by collaborating to develop a detailed QC checklist.
By conducting product inspection of their order of goods at the factory to find any problems and address them before shipping
AQL sampling makes stating requirements upfront and verifying them later with inspection much easier for the majority of eyewear importers.
Why not just inspect 100% of my order?

Many importers believe that the more units of their product they inspect, the more confident they can be about the quality of an order. As previously stated PEL has clients who go this route; however, it's a very unique set of circumstances that allows this particular client to go this route. To say, it's possible but not always necessary if you have an excellent AQL guidebook set up.
You'll have a more complete overview of quality by checking a higher number of units. Moreover, no sampling plan offers you more transparency than a 100-percent inspection of your order. However, some importers fail to recognize two critical considerations:
You can still get a reasonable idea of product quality by inspecting a much smaller quantity than 100 percent,
Checking 100 percent of an order tends to be much more costly and time-consuming than checking a smaller sample
Let's say you're importing 3,500 pieces of polarized sunglasses from a factory in Wenzhou, China. You require QC staff to conduct a number of standardized on-site tests for your eyewear. Aside from necessary function tests, such as checking hinges, transmittance, filter material and surface quality, logos etc. there's also a barrage of nearly 16 other tests required for sunglasses.
If an inspector needs 5 minutes to perform all of these tests, it would take them more than 291 hours to inspect all 3,500 sunglasses. Assuming 8 hours in a workday, you'd need one inspector working for 37 days. Nobody can afford the time or money it would take to inspect an order like that.
In contrast, if you chose to inspect using AQL sampling in this example, the highest possible sample size for your lot of 3,500 tablets would be 275 units. If all factors remain unchanged except the number of units checked, this inspection could be completed by a single inspector in about 2-3 days using AQL sampling.
Also, because AQL relies on statistics, you'd still be able to make an informed decision regarding whether or not to ship the order based on the results of this inspection. We can see that inspecting a sample of goods using AQL typically requires less time than inspecting 100 percent of an order.
So what's the difference in cost?
If you work on an average of USD 280, a 100-percent inspection would cost you USD 10, 360 as opposed to USD 560, a massive difference.
There are cases where you may benefit from 100-percent inspection over inspecting a sample with AQL. If your shipment is a relatively small quantity or a trial order, the cost and time needed to inspect every piece of eyewear may not be unreasonable.
A higher retail price for high-end eyewear may justify 100-percent inspection. Your QC service provider will have suggestions on AQL, but ultimately, the decision of how many pieces you want to rest per order lies with you.
You can read more about AQL, and how to go about determining the sample sizes you need as a bare minimum on American Society for Quality's ASQ/ANSI QUALITY CONTROL STANDARDS Z1.4 & Z1.9 page.
However, the easiest (and fastest) way to figure out the best AQL for your eyewear and how it applies to an e-commerce business model is to speak to an expert. A quick conversation with an industry expert is your shortest route to figuring out your AQL and fast-tracking cost-cutting.
We'd love to hear your thoughts in the comments section below. If you have any questions leave a comment and one of our experts will get back to you soonest.