There's been a lot of negative press around China and its manufacturing the last few months, and getting up to date and accurate information is near impossible. And the question on everyone's lips is "Is it still "cheap" to manufacture in China?"
The big question when looking at outsourcing manufacturing/purchasing eyewear from China is nearly always what is Cost v.s. Quality, and with China's volatile economy of late many companies are worried about the effect on their business. It's no secret that US President Trump wants to move manufacturing back Stateside, and this has resulted in reports of "Trade Wars" and the like. Please note that this is not a politically motivated blog but purely based on business and decision making perspective.
So we've written this piece to give you an as honest and transparent version of what is happening with eyewear manufacturing in China, today.
Lower Cost
In short, yes manufacturing eyewear in China is likely still your most affordable option. In some instances when factoring in shipping and duties, manufacturing locally for smaller quantities can be competitive, but when you're getting to larger numbers, China remains your number one choice. An easy example to look at here is Warby Parker, who manufacture their products in China.
Before anyone can dismiss the importance of manufacturing their product for less, I would recommend taking a moment to consider a typical retail situation. Do consumers look at the price on an item when considering a purchase, or when a salesperson is trying to make a sale is the price ever a factor? Of course, it is.
I know one can argue about the luxury items out there, where you get quality and don't need to consider the price: Burberry, Gucci, Calvin Klein, etc. but have you considered how many hundreds of millions they have spent on marketing to get their products up to that level? So yes cost does matter to most consumers, and China is still profitable but there are other points to consider here as well, and for the sake of diversity we'll mix up the Pros and Cons.
Finding the Right Factory Can Be Difficult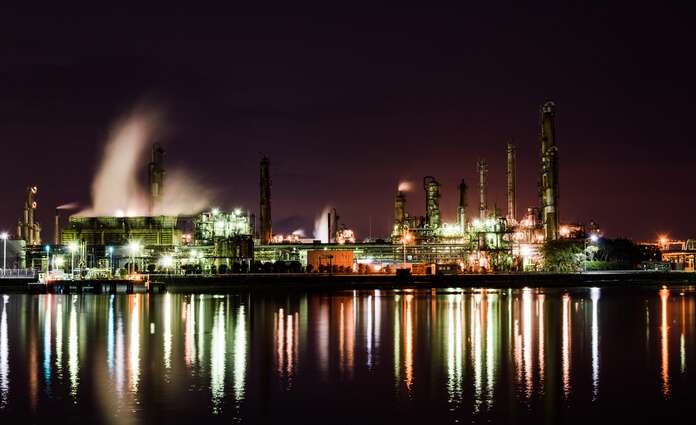 Arguably the main reason people don't manufacture overseas is that they don't know how to find a factory to produce for them, not just any factory, but the right plant. Technically you're not a brand or even a company until your products have been made and you have your eyewear manufacturing secured. Luckily there are a few good avenues you can use to do the initial search for factories to produce your eyewear:
Tradeshows - The most efficient way to find an eyewear manufacturer from the other side of the world is a trade show. Spend some time on Google, use different search terms and identify a trade show worth its salt in your industry. Make sure you find a trade show that has factories exhibiting, not all shows have a manufacturing section. A good place to start would be the

Canton Fair in Guangzhou.

Alibaba - they started out as, and still are, the best resource to find factories from all over the world. You would do well to spend a few hours on Alibaba searching, reading and emailing factories from all over to compare, order samples to test the quality.
Quality Inspection Companies - these companies, like

PEL Eyewear

deal with facilities all day long and hold the key to some of the most valuable information. There is no better place to get information about factories and production than from the horse's mouth.
It's good to have an understanding of the struggle between cost and quality when manufacturing eyewear in China, to put some of the rumours to bed.

Higher Output, Shorter Lead Times
Mostly, when a factory in China tells you they can produce your order in three weeks, they will deliver your order in three weeks, and there are very few other countries that can make this claim. Manufacturing in China is a very competitive market and due to that, the aggressive turnaround times are impressive. A point of concern here are the claims of unfair labor treatment in China, but if you've ever been on a factory visit to China, you would know that most (not all) factories in China operate correctly and pay their laborers a fair Chinese wage with clean and decent living arrangements.
If you're concerned about labor treatment or have a reason to doubt the integrity of a company you want to work with, speak with your QC company to make sure that a corporate social responsibility audit gets done.
Duplication Capabilities
Let's be clear; we're not suggesting that you copy anyone in the industry, in fact, if you do you're likely to find yourself in litigation. But when it comes to eyewear manufacturing you don't have to reinvent the wheel. If you like Eyewear Brand XYZ, then using Eyewear Brand XYZ as an example and asking your manufacturer to create something with a similar shape, dimensions, and style would be an easy way to start your product-building process.
You're not duplicating anything directly; this would be wrong! You're taking a style that you know works in the market, and you're making it your own, and you will most likely have to produce/pay for your unique molds to do this. So you won't be copying anything directly.
Be Wary of The Language Barrier
A large part of why QC companies exist is because of the language barrier between China and the Western world. China has come a long way with English the last 15 years, and for the better part you can speak English in most places in China, but when it comes to attention to detail when manufacturing the language barrier becomes evident. If (touch wood) your order goes wrong, the last thing you want to hear is "but you said it should be this way, I understood you wrong" this can be heard as an excuse from time to time, and the fact is there's very little you can do about it at that point, so be careful.
The Chinese are extremely precise, and everything you say will be taken literally so be very careful how you explain things. You most likely don't have the time to learn "Chinglish" the hybrid language between Chinese and English, so it would be recommended to either get an excellent translator you can rely on, or deal with a QC company that is proficient in English. Making sure your products are manufactured exactly the way you want them made is crucial, particularly in the beginning so don't gamble with this. If you get the communication wrong, it can result in significant delays, wrong orders, etc. ultimately costing your company a lot of money.
Shipping Expenses and Time
Shipping from China to locations in the U.S., Europe or Australia versus shipping from within your country, can be drastically more expensive and time-consuming if you don't work it out correctly. So you'll want to do the math on the cost of landed goods i.e. the final cost of your goods delivered to you after duties have been paid, and any hidden costs are taken care of, then you will be able to compare overall costs and see exactly how much you will be saving by manufacturing in China.
Don't forget about the time difference, depending on where you are in the world there will be a few hours time difference that can make dealing with China tricky. Considering you did your due diligence properly you could most likely do everything via email, or on a platform like WeChat, you can read more about "why WeChat is successful in China."
Shipping generally takes 30-40 days depending on the final destination, which in country could be as little as one day, so you will have to be sharp with your timing and factor in the estimations you will have to make to avoid running out of stock. You can always ship by air from China if you run low on stock, it's more expensive, but you can get your stock delivered to your door within 2-3 days. Sometimes the cost of shipping by air will be less than the number of lost sales you will have if you have to wait 30 days.
Quality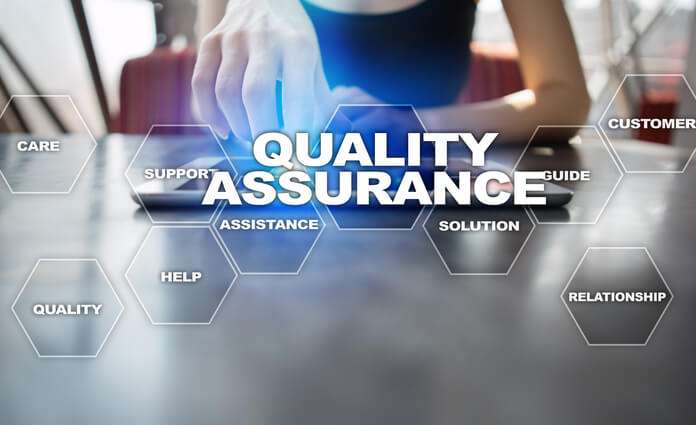 China gets a pretty bad rap for poor manufacturing quality. The truth is that China's manufacturing quality is not any worse or better than production in the U.S., Europe or Australia. The technology is largely the same and procedures from one factory to the next don't vary that much, so there is no excuse for manufacturing quality to be different from one region to the next. It is important to stress that you have to stay on top of quality control because shortcuts happen and mistakes are made in any factory in the world, and using a QC agency or representative comes highly recommended, someone who understands the nature of the business and speaks the language. The costs are minimal, and the benefits are priceless.
That being said, don't let the intimidation of working with a factory in China EVER be the reason you don't do business there. It seems to be a barrier to entry for many people, and it really shouldn't be. Weigh up your Pros and Cons and take the advice written here to get yourself better informed, evaluate your options and work out the numbers, odds are you'll find that China is still very much cost efficient.
Do you have any experiences you can share about your eyewear manufacturing in China or other places? Contact one of our consultants to hear more about manufacturing your eyewear in China and how you can guarantee good quality.
Feel free to leave a comment below, and one of our experts will get back to you as soon as possible