Private label eyewear and in-house brands are hitting the right notes with today's buyers. Is it a lucrative business prospect or a fool's errand? We make the case for private label, but take a look at the facts and decide for yourself.
Companies all around the world are taking on big names like Safilo and Luxottica for a share of a $95 Billion dollar global eyewear market. Private label and in-house brands are paving the way to a significant shift in competitive dynamics and a more even (and fairer) distribution of the market share. We'll take a look at some of the private label eyewear companies that are celebrating success, and why it isn't as hard as you think it is to achieve.
What is Private Label Eyewear?
For this blog, we're defining private label eyewear as optical products you buy directly from a manufacturer and put your brand name or your own label on it. Similar to putting your name on accessories or clothing, commonly referred to, you guessed it, as private label products.
Private Label on Amazon
Amazon is the apparent front-runner when we think of Private Label products. The online giant has grown into a multi-billion dollar business, and the private label business model has assisted that greatly, which they're now using to grow their own brand name.
Consumers were sceptical at first, but Amazon's strict rules and regulations slowly turned the tides of doubt and opened the floodgates for private label sellers. The unbiased review systems where consumers leave their honest opinions of the product they purchased, good or bad, is an almost foolproof system for consumers to verify what they're buying is good quality. Bad quality products get reported quickly and simply don't sell. The sellers with poor products quickly fade away.
The key to successful private label eyewear? Quality!
Quality wins every time. Private label eyewear would not exist if retailers couldn't guarantee quality. In short, private label eyewear needs to be just as good as the best brands out there, but at a fraction of the price.
How Can Small Companies Compete with an Oligopoly like Luxottica?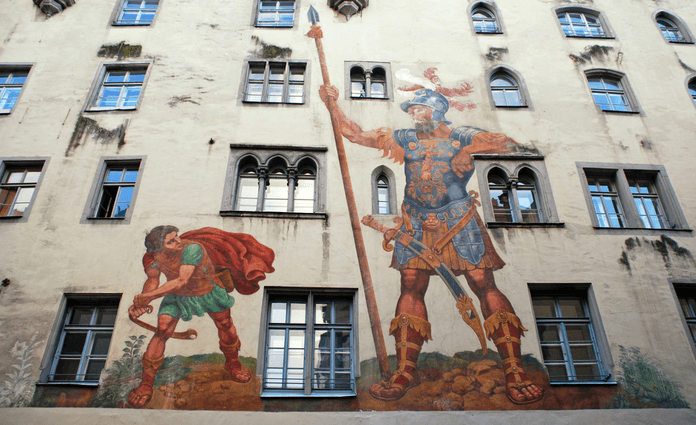 By understanding the nature of the beast.
In the article Ray-Ban, Oakley, Chanel Or Prada Sunglasses? They're All Made By This Obscure $9B Company, Halah Touryalai writes this about Luxottica:
"In addition to its 7,000 retail stores and its roughly 10 production facilities the company owns some of the brands it sells including Ray-Ban which it bought in 1999, Oakley which it bought in 2007, Vogue, Oliver Peoples, Persol, Alain Mikli, Arnette and REVO. These proprietary brands accounted for 70% of frame sales with Ray-Ban and Oakley making up nearly 45% of the sales."
Here's the important bit
"It licenses the other designer brands including Bulgari, Burberry, Chanel, Coach, Dolce & Gabbana, Donna Karan, Paul Smith, Polo Ralph Lauren, Prada, Stella McCartney, Tiffany, Tory Burch, Versace, and Armani. The agreements with these brands are exclusive meaning no other manufacturer can make their glasses. They last from three to ten years."
Luxottica doesn't produce eyewear in a quaint little factory set in the rolling hills of Florence, they outsource and manufacture a significant amount of their eyewear in factories in China. Proving again the stigma of poorly produced Chinese products to be unfounded. Some of the best quality eyewear in the world gets made in China. More importantly, it's accessible to anyone willing to look for a manufacturer. Which is why we dedicated our time and resources to write:



Private label eyewear is much more than the generic trade one would see in the pharmaceutical industry for example. Large retailers create targeted house brands that resonate with their customers i.e. at Macy's, 20 percent of revenue is from sales of private label merchandise thanks to brands like Aqua, Bar III, Charter Club, Club Room, Epic Threads, first impressions, Giani Bernini, Greendog, INC, which targets the trendy metropolitan female demographic between the ages of 18 and 40.

Why Private Label Now?

According to Statista.com:
"The perception of private label brands used to be quite negative. In 2011, 17 percent of U.S. consumers felt PLB's were for people on tight budgets who couldn't afford the best; but due to the economic downturn in recent years, consumers have changed their mind-set on these products. 33 percent of North American consumers have come to the realization that, in terms of quality and value, these products are equally as good as the name brands they used to purchase. As a result, 94 percent of consumers in North America will continue to buy private label products when the economy improves."
Private label brands provide a variety of advantages for retailers. In addition to differentiation and loyalty, retailers who make use of a private label strategy gain a sizeable control over the products they offer. They help control over-pricing of products, provide a better control over production, marketing and profits, which in turn helps build recognition and value from their customers.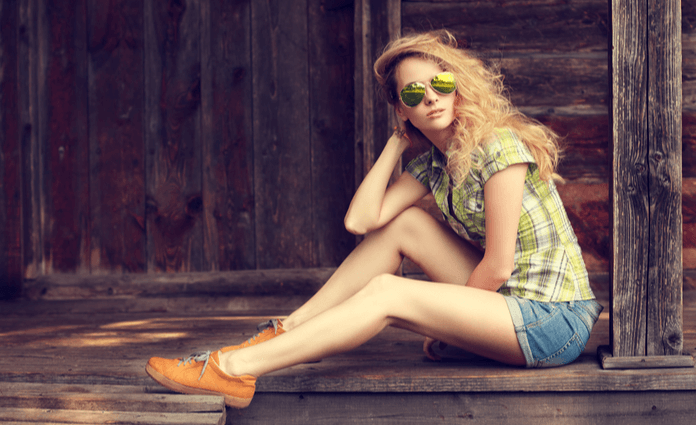 Some of the most disruptive retailers in the eyewear trade have been successful, largely based on their private label strategies. Costco optical has repeatedly earned the highest overall satisfaction score among optical retailers by Consumer Reports. Costco's use of unbranded products has allowed them to seamlessly improve the products and maximize consumer value by controlling their cost of goods.
Warby Parker is an excellent example of a company that saw a gap in the market, took a chance and subsequently built a business worth an estimated $1.2 billion, all in five years. They utilize an exclusive private label strategy and sell only Warby Parker branded frames and lenses.

WP focus heavily on customer experience and enjoy total ownership of the relationship with their customers. They are also well known for their strong community initiatives, like providing funding or glasses to nonprofit partners like VisionSpring for every pair of glasses purchased by consumers. Who wouldn't want to get behind such an inspiring initiative?
What About the "Small" Guys?
Small retailers stand to benefit even more than large retailers, considering they implement a well planned private label strategy. Customers that frequent small stores expect customization and personalization, they are, after all, "specialty" stores.


Optical retailers are uniquely positioned to add a private label to their overall retail strategy. Eyeglass lenses are by their very nature transparent and have no visible trademark for a consumer, and require no physical packaging. On the other hand, cases and lens cloths are easy to brand and readily available in small quantities.


See where we're going with this?


A small retailer can differentiate themselves with the help of a good local wholesale lab and go beyond the private label to create exclusive offerings that are both unique and locally produced. Which is a good selling point and also a way to build both brand and customer loyalty.
Some optical stores are even offering their patients unique eyewear in Buffalo Horn, Goat Horn, and Block Acetate. Like these Handmade buffalo horn rectangle sunglasses from Morgenthal Frederics.
Pro and Cons

Famous Brands v.s. Private Label
Consumers seek out brands for quality assurance and not so much for their emotional appeal. Traditionally, eyewear of established brands such as Ray-Ban, Oakley, and Revo has been the backbone of optical shops. Prices tend to be artificially inflated due to the oligopolistic nature of the eyewear trade, and lacking transparency, which is what independent eyewear stores and startups are essentially fighting against.
And now private label and in-house brands are making waves with creative eyewear and simple pricing systems.
Companies such as Vision Express and Japanese optical chain Owndays manufacture and retail a variety of in-house brands. The eyewear quality is excellent and priced significantly lower than competing famous brands.
These in-house brands target different lifestyles, personalities, and even different occasions to wear glasses. The pricing structure is simple with fixed and affordable price points, making it all the more accessible to consumers.
In stark contrast to Oakley, Ray-Ban, Gucci and any other major eyewear brand that comes to mind, these private label brands aren't licensed to other retail channels. Which in turn creates a product that is perceived as exclusive and very much coveted.
Private labeling eyewear by all accounts looks like the way forward for retailers, consumers and the eyewear trade as a whole. And if not for anything else, it's an excellent opportunity to stick it to the man.
We'd like to hear your thoughts on private label and in-house eyewear. Any stories you can add of your success or failure in the past? Feel free to add your thoughts to the comment section below and share with our readers.