Diamonds were monopolised by De Beers and prices kept artificially inflated for the last 100+ years, a well known fact, but I bet you didn't know there was a company doing exactly the same with the eyewear market.
Warby Parker saw what was happening in the eyewear industry and decided to change the game. Here we will have a look at how Warby Parker started up and how far they have come in the past few years to compete directly with giant Luxottica. But before we get to that let's have a look at how they started out and how they did it all without sacrificing on quality or style.
A Brief Warby Parker History:
Four guys met while attending Wharton school- Neil Blumenthal, Andrew Hunt, David Gilboa, and Jeffrey Raider, legend has it that one of them lost a $700 pair of sunglasses right before starting school there. This prompted a discussion of similar and painful recollections from all four men with the conclusion that no pair of sunglasses should cost as much as a new iPhone, and so Warby parker was founded in 2010 in Philadelphia. The name "Warby Parker" derives from characters that appear in a journal by author Jack Kerouac. The company's official corporate name is JAND Inc. "Warby Parker" is the company's trade name.
As of 2017, Warby Parker operates around 30 locations in 16 U.S. states and Washington D.C., along with two stores in Toronto.
Why Are They so Successful?
They Are Excellent At Marketing, Like Next Level Out-Of-The-Box Marketing:
Their best marketing thus far has been word-of-mouth, over 50% of their clients in the first few years found their way onto their website after hearing about it from someone else, which works exceptionally well with lifestyle brands. Warby Parker's story resonated well with the press, with their sort of modern day Robin Hood story, the press were eager to tell their readers about it.
When they were just starting out they "Cleverly hijacked NY Fashion Week in Fall 2011 with a 'hush mob'" here's the gist of it in the words of Andrew Hunt: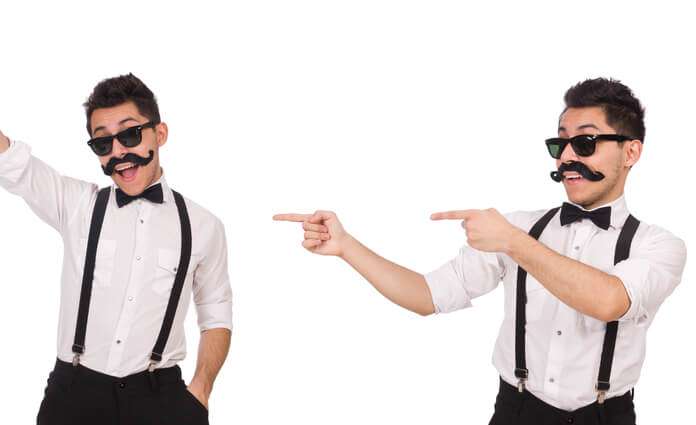 "Fall 2011- we wanted to be a part of the fashion scene in New York. The biggest way to do that is to participate in NY fashion week. To do that you can do runway shows or a presentation.
We didn't have the resources to do either at scale, so we decided to hold our own secret presentation the day before NY fashion week started. We found this great space- New York Public Library- staked out this reading room- the last two tables, had our own employees sitting there all day, hoarding out that process.
We invited about 40 editors to meet us in front of the NY Public Library- not to tell anyone what you're doing there or why you're going (hadn't asked library's permission to do this)- meanwhile we had 20-30 models in the hotel next door getting ready, getting done up. At 3:30 we invited everyone in- and everyone who was saving the seats got up and left, and the models were carrying these bright blue books, and they opened up the books and started reading"
If this isn't out of the box thinking I don't know what is!
You can read the full story here "How Warby Parker Earned Word-of-Mouth By Using Storytelling And Remarkable Experiences"
They Actually Care About Charity
Warby Parker does a lot for charity, and unlike some companies claiming to have a charitable presence, Warby can back it. Warby Parker uses a "buy a pair, give a pair" model, for each pair of glasses purchased, the company, in turn, pays for the production of another pair of glasses for the non-profit organization VisionSpring.
VisionSpring then sells the glasses for a minimal fee to consumers or companies in developing countries as a way to encourage entrepreneurship, as a sort of a "give a man a fishing rod" type of concept which has been proving very successful. In June 2014, Warby Parker announced that it had distributed over a million pairs of eyeglasses to people in need, and on top of that, they claim to be 100% carbon neutral.
They Let You Test Five Frames at Home for Free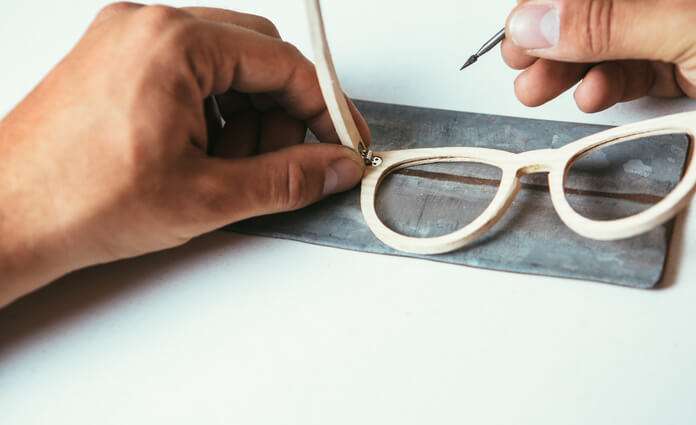 Warby Parker began with the idea of creating an online eyewear company, where customers would have the ability to order five frames for free to try on at home. Warby Parker's "Home-Try-On program" allows customers to choose five frames from their website, which they receive to try on at home for five days, free of charge. Customers can also upload a photo and try on frames virtually online to get an idea of what they will look like before testing out the five pieces of eyewear.
There's no need for additional coatings and other add-ons as they are already included, which is very much different from Luxottica lenses, so this means no hidden costs or surprise add-ons. The best of all is you will now be able to read the fine print at an affordable price with your Warby Parker glasses.
Their Supply Chain and Quality Control Are on Point
It's no secret that Warby Parker manufactures their eyewear in China, however, nobody can pinpoint the exact factory locations that manufacture their eyewear. This is mutually beneficial for the factory and Warby Parker, and generally best practice when manufacturing anywhere in the world, realistically who will give up the suppliers they worked so hard to forge a relationship with? One thing is for certain though, their quality assurance and quality control are on point, it has to be when you're selling high-quality prescription glasses at an average retail price of $95 USD.
Warby was an instant success but that doesn't mean there weren't mistakes at the beginning. GQ had offered to do a piece on Warby, and the co-founders wrongfully assumed the issue of the magazine would run in March. But when they realized it would launch two weeks earlier, they had to scramble to get a website up and running.
As soon as the article ran, people flooded the site to try on and order these new $95 glasses. There were Pros and Cons - Pros: The company hit its first-year sales target in three weeks. Cons: There was a 20,000-people long waiting list. This in turn created massive supply chain issues they had to deal with, which Warby Parker seemed to handle in their stride working overtime with their QA and QC team.
When asked how they altered their supply chain as they were growing and this is how Daniel Goodman responded "We source raw materials — everything from hinges to screws. We've gone pretty far down the value supply chain to create such great quality at such a great price. It's the same production line. We've tried to do our best to over-communicate with our suppliers. They've never seen an eyewear brand grow this quickly before. We're experiencing double-digit month-on-month growth. It's a lot easier to scale a website than a production line." in this Business Insider Article
If you're wondering what quality control should look like for eyewear inspections, you can download the "Essential Eyewear QC Inspection Checklist" here, which is especially useful when you're just starting out and need to understand the process, or if you need a thorough printable checklist for your next inspection.
They Are Less Expensive, Faster and More Reliable, at No Additional Cost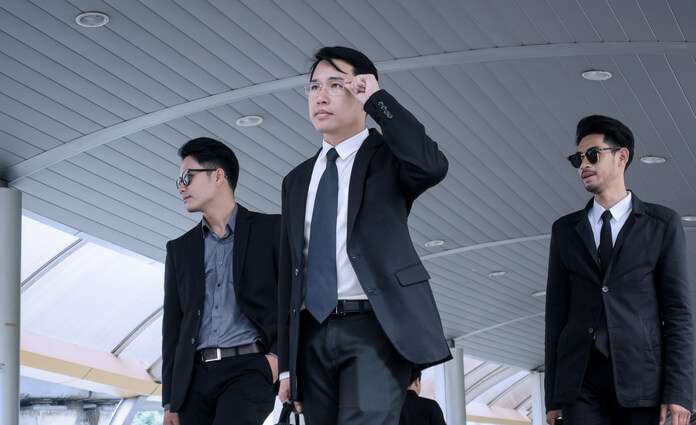 You can get your prescription glasses sorted at Warby Parker within 10 minutes, a startling contrast to other well-known companies, as explained below, salesmen/ladies in store work with state of the art iPads and generally have your information and prescriptions filled in within two minutes, measure your face with a portable machine, and process your credit card on the same iPad, total time - 10 minutes. In most cases, Warby comes out cheaper than you would have had to pay with insurance coverage, which is an all round positive shopping experience.
They Are Going the Opposite Direction of Luxottica - Who and What is Luxottica?
Milan-based Luxottica average a take in of roughly $9 billion USD a year, by running the eyewear business for a lot of major fashion houses, including, Chanel, Prada, Armani and Ralph Lauren.
Luxottica markets some of its own frames you should recognize too: Oakley, Oliver Peoples, Persol, and Ray-Ban are all Luxottica brands. These frames are all available at LensCrafters, Pearle Vision, and Sunglass Hut, all of which are Luxottica subsidiaries; they're starting to sound like De Beers, right? Luxottica also coincidentally owns one of the top vision insurance companies- EyeMed.
Glasses (a lot like diamonds) aren't expensive because they're expensive to make, they're expensive because glasses stores, glasses manufacturers and vision-insurance companies are all owned and operated under one umbrella.
Warby Parker thought it about time to disrupt the industry and make no mistake they're raking it in, but they're not greedy about it which makes all the difference. There's no reason other companies starting out can't to do the same and share a slice of the pie; if there's one thing we learned from these four gentlemen is that it can be done.
They still have a steep hill to climb to reach the top of the charts as far as eyewear manufacturers go, but they are clearly on the right path. It's refreshing to see how Warby Parker are switching traditional retail forms into something completely different, utilizing unique marketing methods and providing excellent quality and style on top of it all. You can be sure these guys will be swinging for the fences in the near future, watch this space.
Are you currently manufacturing in China, or looking at supplying eyewear from China? Why not contact one of our consultants to hear more about how you can make sure you get the best possible quality from China?
Feel free to leave a comment below and one of our guys will get back to you as soon as possible.