Mido 2018 was a record-breaking event with the highest number of eyewear professionals ever attending a show of it's kind, 49,000! This year's show is looking to break that record again with an attendance of 58,000 expected. PEL brings you the complete 2019 MIDO guide, all the information you need in one place!
It's safe to say you've heard of MIDO, but it's good to remind yourself of just how spectacular, and beneficial the show really is.
MIDO is the largest and most influential eyewear trade show in the world that runs annually. This year will be the 49th edition of the show. The who's who in the Optics, Optometry, Ophthalmology and Eyewear trade attend this show.
Last year was packed with innovation, presentations, shows and entertainment that filled a staggering 7 pavilions. Social media dominates the show, which generated a staggering 100k plus "likes" per day. Live stories are streamed from the show floor itself, mostly on Instagram, and there's a constant flood of posts from influencers, bloggers, visitors and VIP.
If you're involved in the eyewear world, in any respect, you don't want to miss MIDO 2019.
PEL at MIDO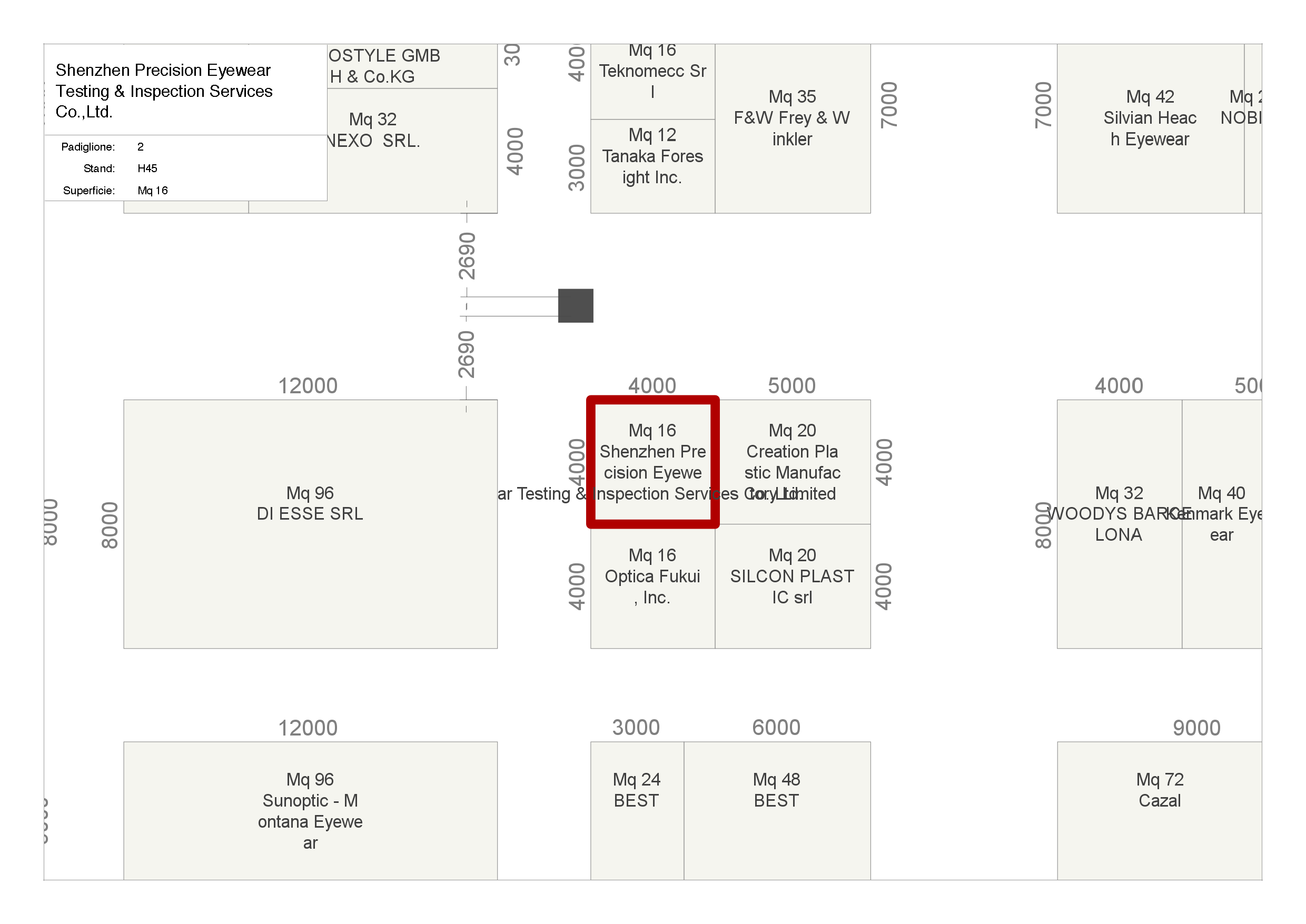 Pel has been attending MIDO for several years now, and every year we wait in anticipation for the end of February. If you're visiting this year, you can find us at booth PAV2 H45.
PEL's General Manager Zenobia Chan will be presenting at this year's seminar:
"Cost-Cutting Done Right - The Building Blocks Of an Eyewear Supply Chain Designed for China"
Date: Feb 23rd, 2019
Time: 15:00 pm
Location: Otticlub
Here's an interview from MIDO TV featuring PEL General Manager Zenobia Chan:
MIDO Fair Details
WHEN?
SAT FEB 23 9.00 am - 7.00 pm
SUN FEB 24 9.00 am - 7.00 pm
MON FEB 25 9.00 am - 6.00 pm
WHERE?
Fieramilano Rho, Milan, Italy
MIDO 2019 will be hosted in the halls closest to the RHO-FIERA stop of line 1 (red line) of the Milan underground. You can find detailed Directions Here
Exhibitors
Full exhibitors list can be found here - Exhibitors list 2019


Registration
Register free here - MIDO Registration
Exhibition Maps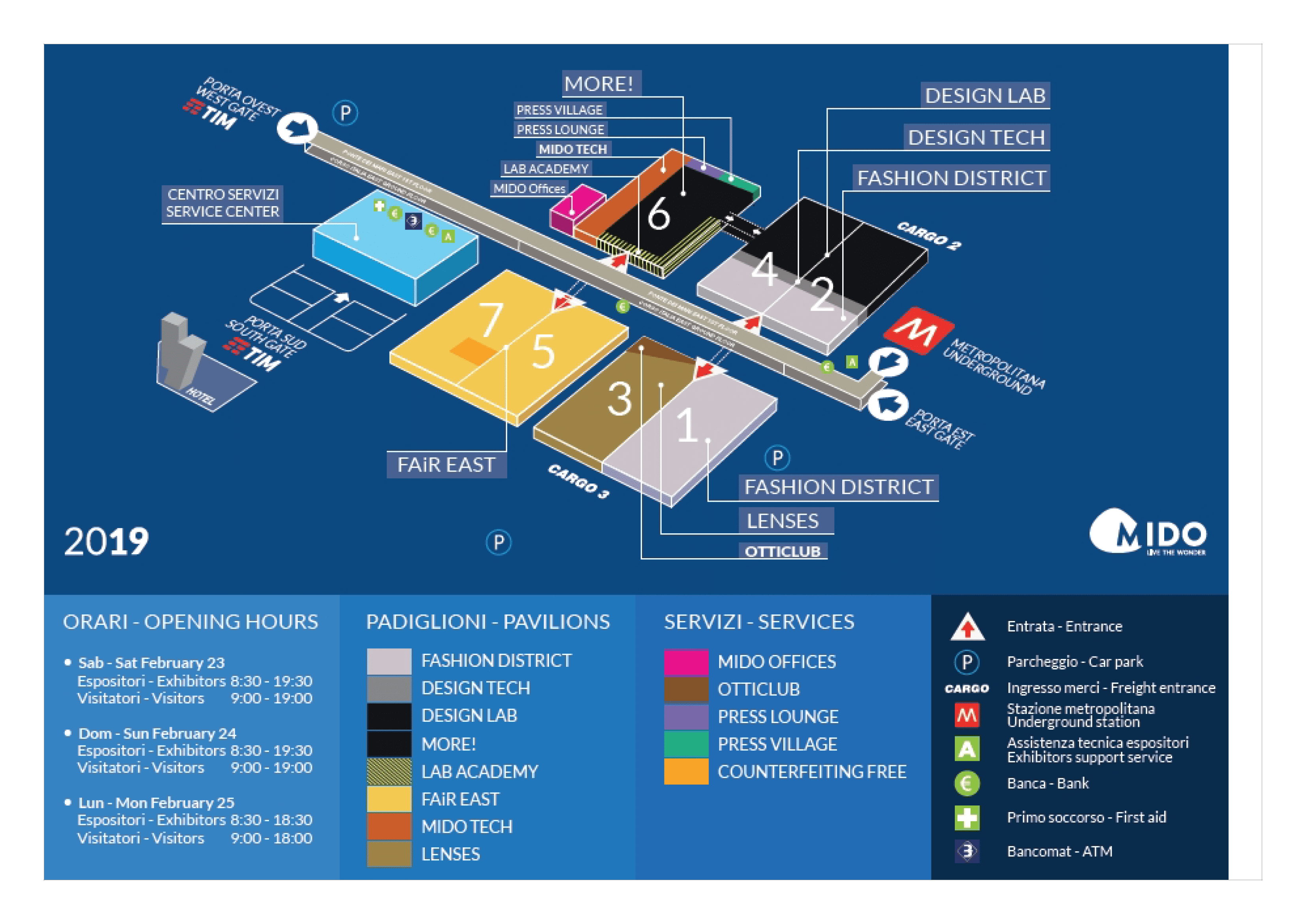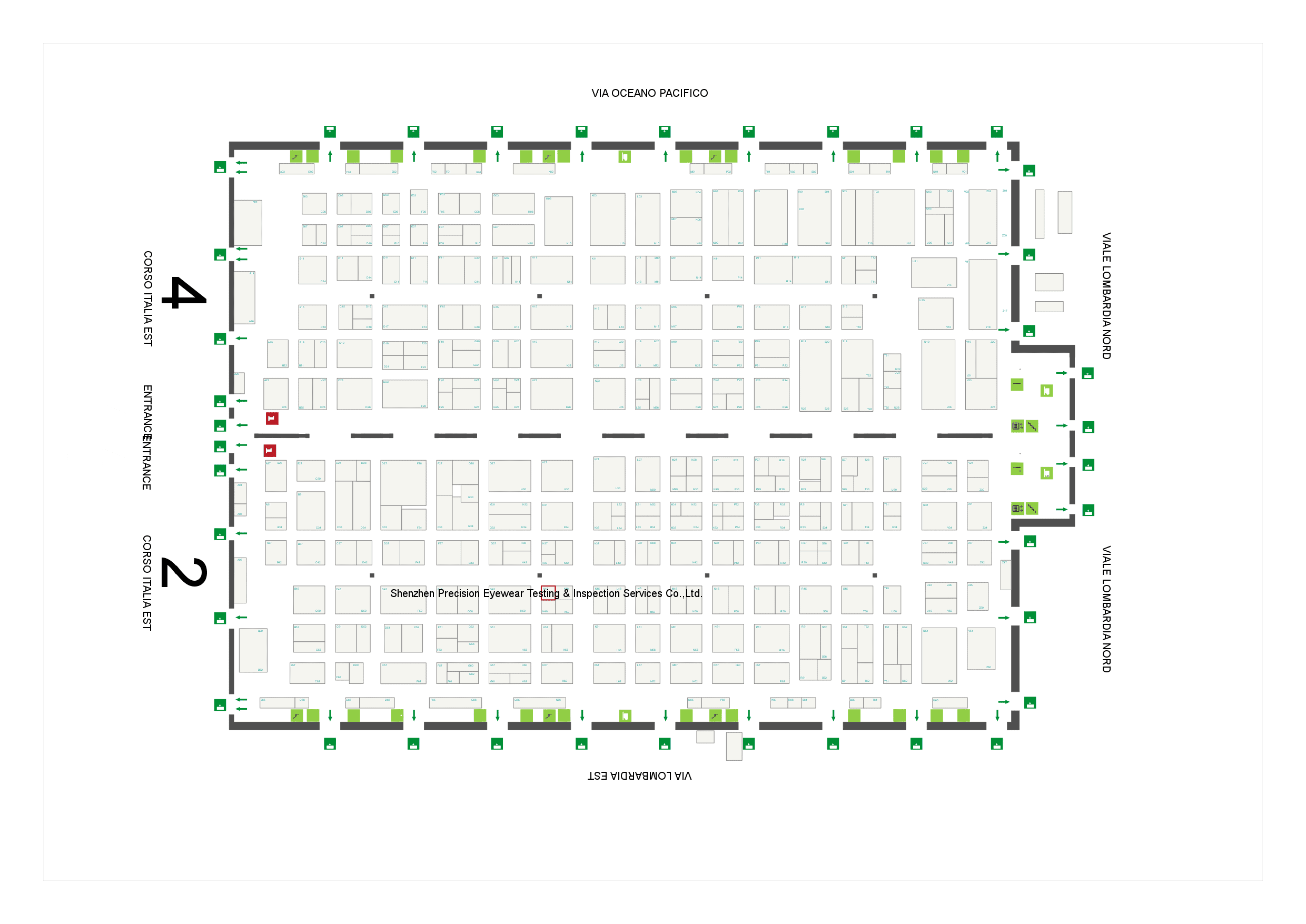 You can visit the Official MIDO Website at - http://www.mido.com/en/
Mido 2018
There's no sight like hindsight, in the video below you can have a look at what went down at MIDO 2018:
Your Travel Guide to Milan for MIDO 2019
As the country's financial and fashion hub, Milan has less of a traditional tourist appeal in relation to other cities in Italy, like Venice or Rome. But that makes travelling in Milan even more exciting; low expectations leave you open to revel in the delights this beautiful city has to offer.
In light of MIDO 2019, we went ahead and prepared a one and three-day tour guide for Milan.
The eyewear trade keeps us all on our toes, and I do not doubt that it's the same for you, tight schedules and not a lot of time to take a day. So, if you have only one, two or three days in Milan here's what we suggest you do.
The One/Two/Three Day(s) Milan Travel Guide
In the City
The first and most obvious choice in Milan is the Duomo di Milano. The Duomo di Milano plaza is one of the city's most popular meeting places, and the rooftop view is one of Italy's best urban panoramas, be sure to take your phone for pictures.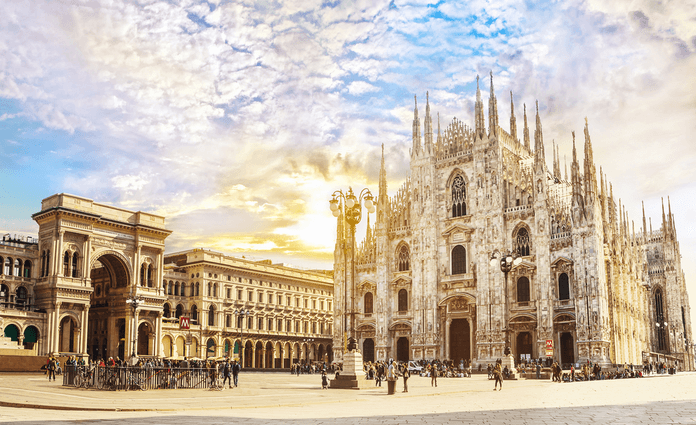 From there it's easy to get to the Galleria Vittorio Emanuele II, the oldest shopping mall in the world! This site truly pays a beautiful tribute to Milan's status as the fashion capital.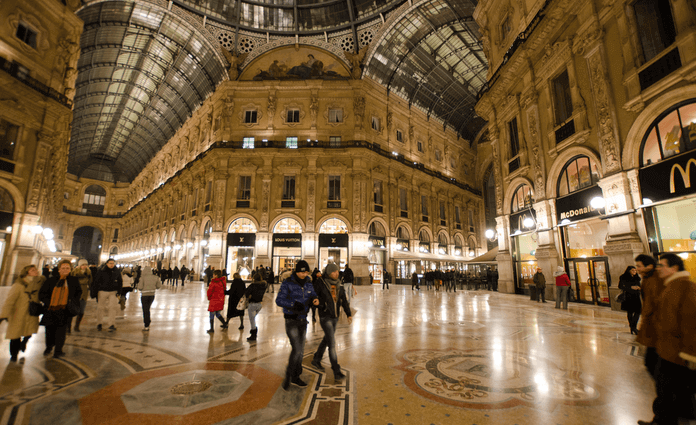 Teatro Alla Scala, the opera house in Milan inaugurated in 1778 is a must see.Most of Italy's greatest operatic artists, and many of the finest singers from around the world, have appeared at La Scala. The theatre is regarded as one of the leading opera and ballet theatres in the world. Maybe you get lucky and you can book tickets for the opera.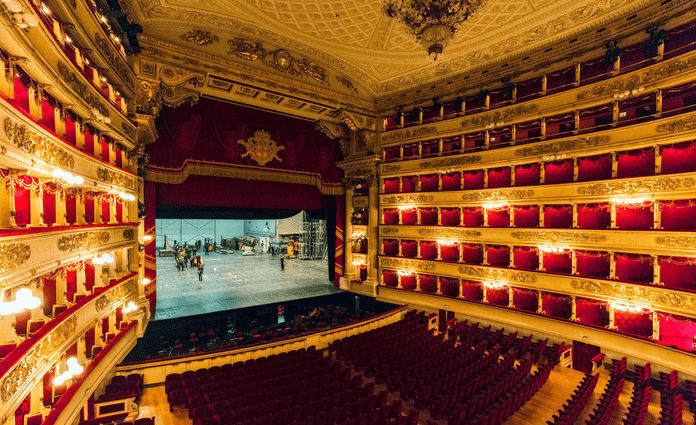 Sforza Castle is a castle, as the name suggests, with fortifications dating back to the 14th century. It was extensively rebuilt in 1891–1905, and now houses several of the city's museums and art collections.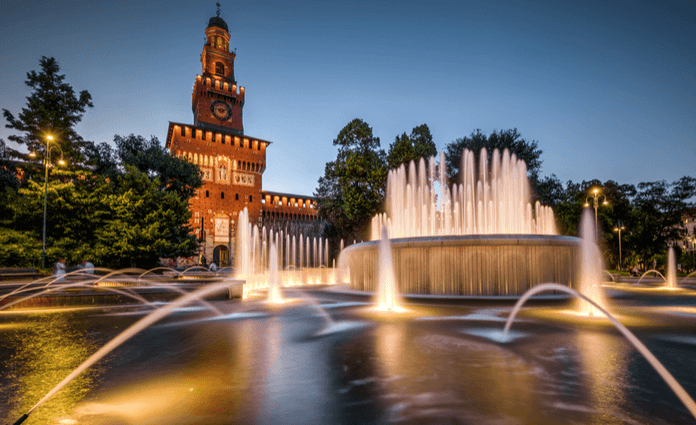 Parco Sempione ("Simplon Park") the enormous 38.6 hectares (95 acres) city park in Milan. Established in 1888. The park is located in the historic centre of the city, inside the Zone 1 administrative division, and the great part is it's adjacent to the Sforza Castle mentioned above, you can thank us later.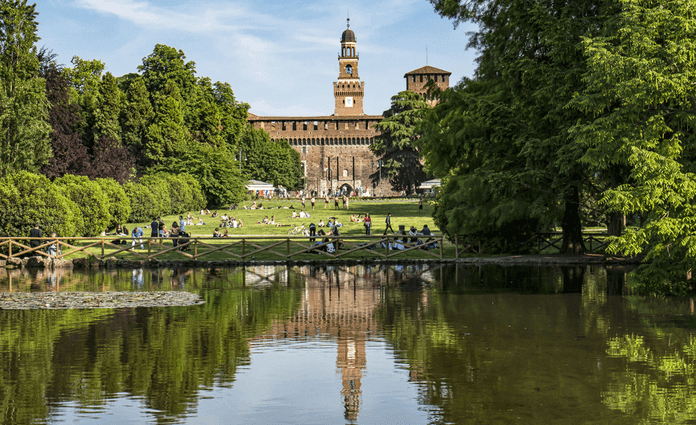 Naviglio Grande: Milan's historic canal is only a 20-minute bus ride from the centre of Milan. Established some 850 years ago, this major man-made river route has served important trade and transport purposes within the city. The picturesque canal is brimming with life, history and a host of excellent bars, restaurants and shops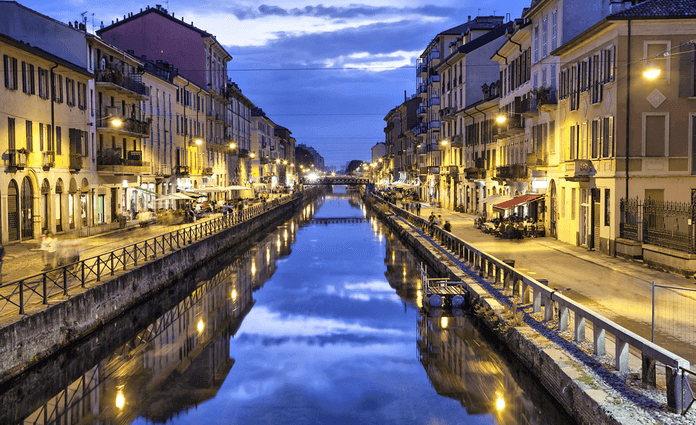 Day Trips Outside Milan
Lake Como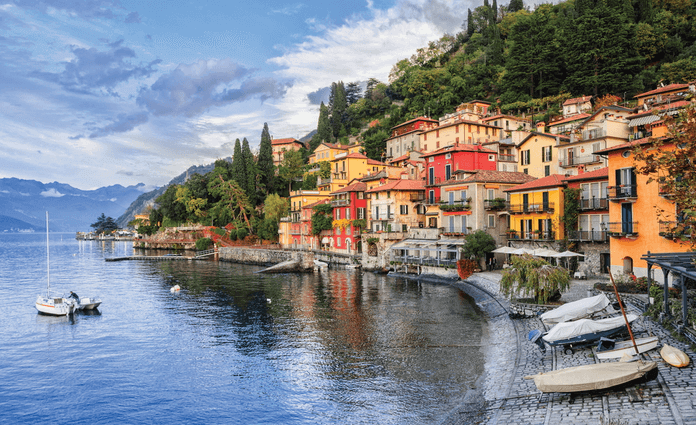 If shopping and architecture isn't your scene (and you're not too exhausted from the show), you could take a day trip to Lake Como.
Lake Como Lake is only an hour train ride from Milan. You can just hop on a train that'll take you straight to Como to admire the flamboyant villas and everlasting views. It's a great destination to check off the list and comes with some bragging rights that will be useful at future parties or cocktail dinners, even if you don't know anyone with a lake house.
Como is a great destination for a day trip, but you might want to consider staying there for a night. You can take one of the famous boat trips on Como to explore the lustrous villas and beautiful landscape. There's also a funicular that departs from the village of Brunate for a birds-eye view of Como.
Once you're tuckered out, there's a large number of small tucked away cafes where you can enjoy lunch or an afternoon drink or coffee.
Cinque Terre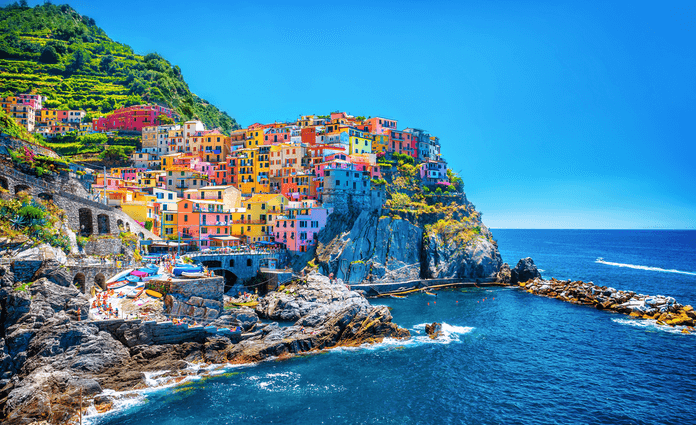 Cinque Terre is definitely for the more energetic and ambitious individuals that don't mind an extremely long day trip. The trip requires two trains and a few hours to reach your destination. However, once you arrive, you'll be met with one of the most beautiful UNESCO World Heritage sites, which is well worth the journey.
Cinque Terre is in the Liguria region, in the northwest of Italy, to the west of the city of La Spezia, and comprises of five villages: Monterosso al Mare, Vernazza, Corniglia, Manarola, and Riomaggiore.
Whatever you decide on, we're sure you'll leave Milan delightfully surprised. Have a great time at MIDO, and we hope to see you at PEL's booth PAV2 H45.