There are supposedly only two certainties in life: death and taxes. But for anyone in the eyewear trade or any other business for that matter, there's a definite third certainty - manufacturing screw ups.
Everyone makes mistakes, you, your client, your vendor, or your manufacturer! If we like to admit it or not, the ultimate goal is to keep your customers happy. Regardless if you're running a B2B or B2C eyewear platform, you need to be focused on good quality or you might end up with a flow of online complaints or bad PR. A stain on your reputation, personal name, or brand could take years to repair, if ever, and has been the downfall of many good companies. Unfortunately, this is the one aspect of the eyewear trade that's really hard to control.
BUT, does it have to be?
It's easy to blameshift everything onto manufacturing or bad communication with factories in China, but the simple fact is that screw-ups happen. The worst thing that can happen to a brand is any story hitting the internet with the words: "Bad Quality," or "Bad Service" in it; didn't you just flinch when you read that?
The good news is there's a lot you can do to prevent mistakes from happening. In a previous blog we wrote about the struggles between cost and quality in eyewear manufacturing, which also deals with this in detail, but for now, let's take a look at what you can do when your order is in bad shape.
How Do You Respond When Your Manufacturer Screws up Your Eyewear Order?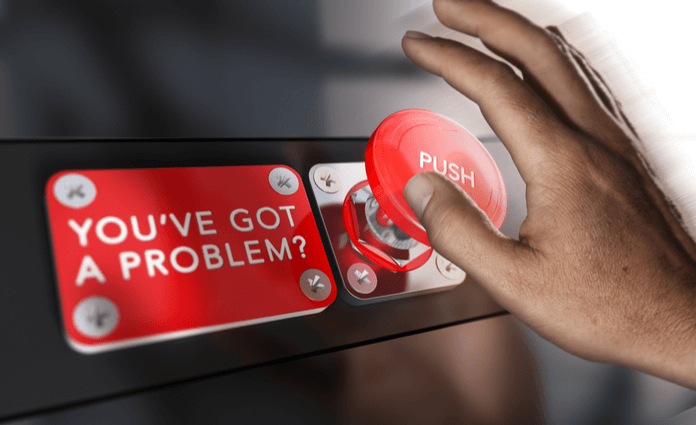 You get into your Delorean and go back to the future to follow the steps in this free eBook on finding the right eyewear suppliers!! Ok, that's probably only useful for future reference, but the point is there's not much you can do when an order goes bad, spilt milk and all. I know this sounds pretty doom and gloom but bear with me, there are some options available to you. The great news is that later in this blog we'll look at how you can prevent any orders from going bad in the future.
There's a certain amount of damage control you can consider. If the relationship with your manufacturer has been permanently damaged, you can try to get the order reversed and perhaps get your money back. But time is an issue as you're likely in a rush and chances are there's a set lead time on manufacturing you simply can't get around. Your shop, distributors and clients are running out of stock, and you don't have the luxury of time remanufacture your eyewear, even if you want to.
Refer to your contract. The key business terms for a manufacturer's contract are price, quantity and delivery date. A binding agreement will typically be for a specific quantity of products to be delivered within a specific timeframe, price and quality. Use your agreement as a negotiation tool and speak with the manufacturer to see if they can push your order to the top of the list and double-time production.
Make sure you communicate the severity of the situation. If you can get your supplier to remanufacture in good time, you'll have to get someone on the ground to make sure things are done properly this time round. Quality inspection and feet on the ground are now a must to assure your eyewear gets produced in good order.
If those options aren't open to you and you're struggling to get a refund, the best thing you can do is to contact a lawyer. If you don't have a contract that is in Chinese as well as English (and you should do) your lawyer can still send a demand letter to try and scare the supplier into paying you back, but the success rate of this is honestly not very high. Here are a few things that could count in your favour if you decide to venture down this path:
If you paid the manufacturer using a wire transfer to the company's account (not to a personal account or a sister company), this might help you as it can be traced directly to the manufacturer.
Refer to your purchase order, if it was chopped (stamped) properly by the supplier and sent back to you it can be used by your lawyer.
Clear email correspondence, where the supplier accepts the sale agreement terms will be useful.
If the factory that produced your goods has an office that you can send someone to, an actual office with furniture that can't be moved overnight.
Unfortunately, this is damage control, and there aren't a wealth of options available to you, and as the adage goes 'prevention is better than cure'. Not helpful if your situation is in dire straights but very relevant if you want to prevent any of this from happening again.
Preventing Orders From Going Bad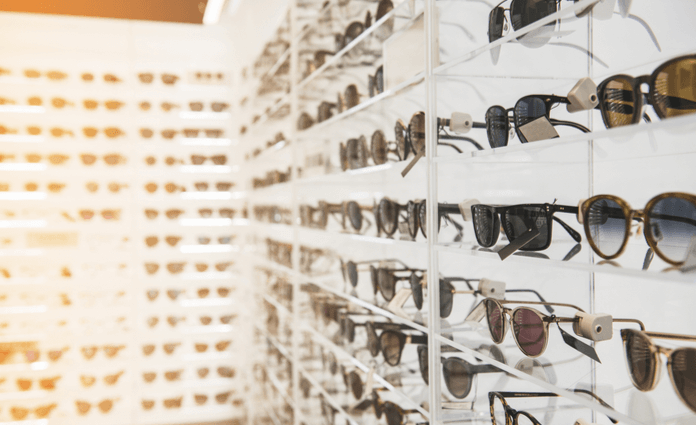 FURTHER READING
---
---
HOWEVER, you came to this page for answers so let's run through some of the basics you can follow when looking for eyewear manufacturers in China:
Make sure the company you want to use for manufacturing is a REPUTABLE company. Go online and see what kind of references they have online and if they have any testimonials available. If there's any bad PR related to the company it's likely to show up some form of social media or news articles. Take a look at their client list and ask their current supplier if they're satisfied with the quality and service from the supplier in question (yes you can request this).


Ask the manufacturer about the kind of quality control systems they have in place. What international quality accreditations do they have? Request a copy and verify the authenticity of it. Yes, fake accreditation certificates exist.


Run a background check on the manufacturer or audit the factories to qualify the supplier. You don't need a private detective for this, companies like PEL provide

eyewear supplier auditing as a service

and it goes without saying that it comes highly recommended.


Make one hundred percent sure of the certifications required to import eyewear to your particular region. If you're importing to Europe, do you need

CE markings

on your eyewear, or a toxicology report for the States? Once you know what will be required request a business licence and corresponding documents from your supplier.


Monitor production in the factory or send a third-party inspection company in your stead. Unless you have a cast-iron relationship with a Chinese supplier who has proven to be trustworthy, it's crucial that you (or a chosen partner) conduct your own QC.


Is the manufacturer a manufacturer? Make sure you're dealing with a Factory/OEM directly and not a middleman, it can be hard to tell the difference sometimes, so it's best to double check everything and remember to use clear language to communicate this. Visit them at a trade show, or go directly to the factory for a site visit. Most manufacturers welcome a client visit to the factory and will likely receive you with open arms.


What will the payment terms be and are they flexible? Is the manufacturer willing to take payment with a

Letter of Credit?

Never settle for a company that deals only with Western Union or Moneygram payments, this is a HUGE red flag.


Does the manufacturer have adequate liability insurance, and can they provide you with a certified copy?
These are the basic rules to follow and questions to ask before you even start negotiating price. In my opinion, if you can't get a definitive answer to the questions mentioned above you should continue your search for eyewear suppliers. Having experts involved to double check orders and quality as it happens in the factory is a surefire way of preventing problems down the line.
Do you have any cautionary tales on producing eyewear in China you are willing to share?Did you have to solve any issues, and how did you manage?
Any other tips you can share about avoiding manufacturing issues and sourcing reliable suppliers for our community?
Please let us know your thoughts, experiences, and tips by leaving a comment below.